Acer Swift 7 : Analyzing the 'Thinnest' Laptop in the World at CES 2018
2018 started off on a positive note for Acer as it unveiled one of the thinnest notebooks ever, at the Consumer Electronics Show. While the company believes that the Swift 7 from Acer is the thinnest laptop around, it would only be appropriate to take a closer look at the same for validating the claims. CES 2018 witnessed Acer launch a notebook as thin as 8.98mm and this ultra-skinny gadget did attract quite a few eyeballs. Although, the super sleek device is good to look at and even better to hold on to, analyzing the detailed specs sheet will actually give us some perspective on how the Acer Swift 7 will fare at the global retail arena.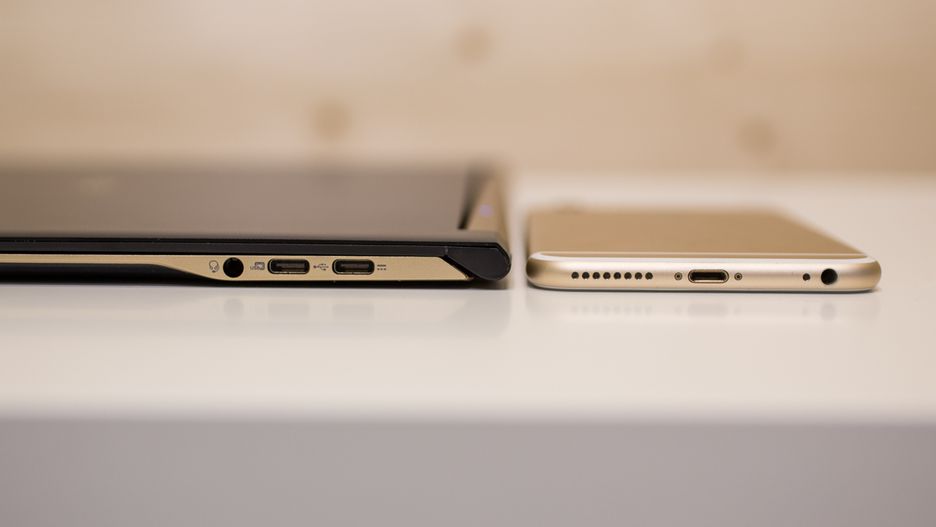 CES 2018 Launch: An Enigma
While we did see many companies come forth with their innovations at the CES 2018, the Swift 7 from Acer clearly stood out courtesy its physical layout. From a distance, this gadget looked stylish and crafted to perfection. Moreover, the aluminum design followed by the existence of narrow bezels, further enhanced Acer's credibility. What looks exciting is the unibody chassis, allowing Acer to craft something as sleek as this.
Also read: Nvidia BFGD Best Gaming Monitor at CES 2018
Physical Characteristics: How Acer made its Presence Felt at CES 2018?
For the time being, we won't be discussing the specs sheet and solely concentrate on the physical layout of the concerned gadget. Needless to say, companies in the past have incessantly tried to slim down the notebooks and Acer, undoubtedly, has always been at the forefront of innovation. The second-gen Swift 7 measures a mere 8.98mm in thickness and readily shaves off at least a millimeter in comparison to the predecessor. What looks exciting is the minimal thickness of the bottom and top lids and even then the keyboard felt extremely comfortable to work with.
Physical Limitations: Where Acer Loses the Plot?
As expected, this ultra-sleek notebook is bound to show up with certain physical inadequacies. The first issue which might irritate a few users would be the associated touchpad. Acer Swift's Touchpad lacks tactile feedback and clicking through the same feels more like a burn. However, this deficiency comes as a trade-off for the thinnest possible waistline. Therefore, individuals who are planning to carry this laptop around for its portable nature must be ready to compromise, in terms of touchpad usage.
Also read: Samsung Innovations at CES 2018
Apart from that, Acer's Swift 7 also loses some points when it comes to the connectivity options. Despite being touted as a premium notebook, Acer hardly packs in two USB 3.1 ports. In addition to that, we also get a headphone jack and the Nano-SIM slot. As reviewers, we expected yet another USB slot, considering the expected price point. While some might argue that two USB Type-C ports are enough, they must realize that one of them will mostly be used for charging. However, the list of physical limitations doesn't end here as Acer doesn't seem to have considered strategically placing the webcam. This feature comes across as an annoying one for most users with the webcam located slightly below the display.
Acer Swift 7 Feature Sets on Offer
When it comes to enlisting the feature sets, Swift 7 from Acer boasts of a 7th gen, i7 processor, 8GB LPDDR3 RAM, 14-inch touchscreen with Corning Gorilla Glass protection and a Full HD display to go with it. When it comes to addressing the storage requirements on this ultra-portable gadget, we get a 256GB PCIe Solid State Drive. The backlit keyboard is both functional and comfortable at the same time. With 10 hours of battery life to show for, Acer Swift 7 is definitely a force to reckon with. However, there are many surprises which Acer has thrown in with this sleek notebook and the 'Windows Hello' compatible fingerprint scanner is definitely one of them. Lastly, 4G LTE connectivity is also featured, facilitating seamless networking.
Inference
Although Acer seems quite optimistic regarding its sleek notebook, regarded as the' Thinnest' in the world, there are other companies which are breathing down Acer's neck with a bevy of portable notebooks. While Acer Swift 7 wins it in terms of aesthetics and vibrancy, the higher price tag i.e. $1,700. This might dissuade a few buyers as the likes of Dell XPS 13 and even the MacBook Pro comes at a cheaper price point and that too with a better conglomerate of specifications.
Also read: Top Gadgets from CES 2018 | CES Highlights