The Best Apps for Text Messaging on Android Phone
Nowadays, because of messaging apps like Facebook and WhatsApp, people have forgotten the trend of text messaging. Now, almost all the people would have unlimited SMS in their connection packs, but that would not be used because of these latest Messaging Apps. Most of the phones comes with in built messaging facility but while using that people get because these Messaging apps do not provide any customization facility.
Phones like apple comes with iMessage that is considered to be the best text messaging app, but on our Android phone we can Download Text Messaging Apps for free and get facility of customization of messages.
There are many apps available on the Google Play Store that offers many facilities and we can download them for free. There is list given below of Text Messaging Apps that we can download for from Google Play Store.
Chomp SMS- Chomp is now around 10 million active users. It provides us features likes emojis customization of UI. If we want to send Good Morning or Good Night Messages then we can schedule messages, mean at the set time the will be automatically send to our friends. We can do Password Protect Conversation. It also offers Backup and Restore facility. We can also block the contacts, can do Group Messaging, pin personal conservations and can even add Digital Signature and can play around with over 1600 emojis. We can even the sending message.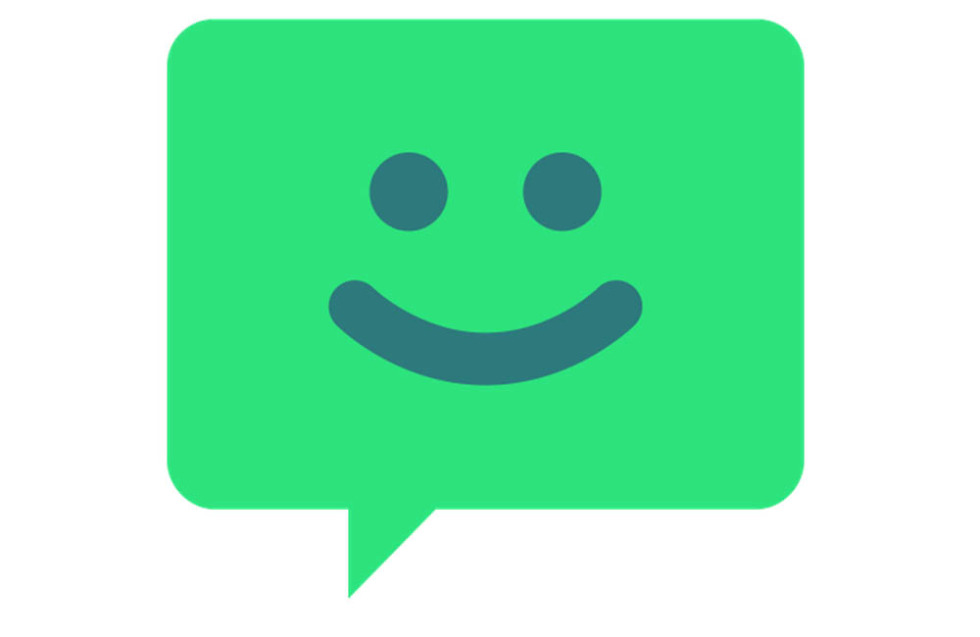 Textra SMS- It is a small, efficient and effective app of about 3 MB but with get a cluster of features packed in it. We get Hundreds of themes and can customize chat area. This is a fast app, we quickly reply to pop-up notification. We can delay the sending message and can send photos through MMS. We can mute individual or a group conversation. It also gives us the facility of Backup, block spam messages and Restore auto-saving the videos and photos.
Handcent Next SMS- This is the which offers us different custom themes, skins and fonts to are writings. We can send bulk messages at a time. It offers us to Password Protect our conversations. Backup and Restore facility is also available. We can send messages from any browser. This app makes the group texting a lot easier. Messages can be scheduled and can be broadcasted any time. Multiple languages are supported on this app and comes with beautiful emojis. Free calling over internet is also a part features of this app. Facebook sign in facility to sync your FB contacts. Send and receive vCard's through this app.
Go SMS Pro- Its design and features makes it a great app with straightforward efficient customization with a number of themes and skins. Private is given for personal and encrypted conversations. With go chat we can do free online chatting. We can stick our conversation, schedule the messages, quickly reply through pop-ups, block unwanted contacts and even delay the sending messages. Backup and Restore facility of messages in the cloud is available. This version of app is free and does not provide many features, so to get all out of it you have to purchase this app which is also not so expensive.
Hello SMS- It is the simplest of, which have taken the heart of many people. You can import the contacts of Facebook, G-mail or from another instant messenger application to stay in contact with them in offline mode also. Sending a video or a photo won't be a problem with Hello SMS app, you can capture a photo and then send it or select it from the gallery. It also offers message scheduling, group chat is available, better chat customization and comes with Backup and restore facility.
My SMS- It is an android friendly app that lavishes a room for exploration. It comes with the features that are very useful to us. It offers us to sync text messages, Multi Media services supported and logs. We can schedule the messages, Backup the messages to cloud services like Dropbox, Google drive. We can send messages from anywhere with our phone number. But the advance features need membership.
QK SMS- It is a powerful app enough to daily messaging routine which gives us ad free environment while texting. A wide range of themes are offered by it. It offers automatic switching from day mode to night mode, quick reply can be done from notification panel, backup and restore facility, group chatting is supported and text message scheduling.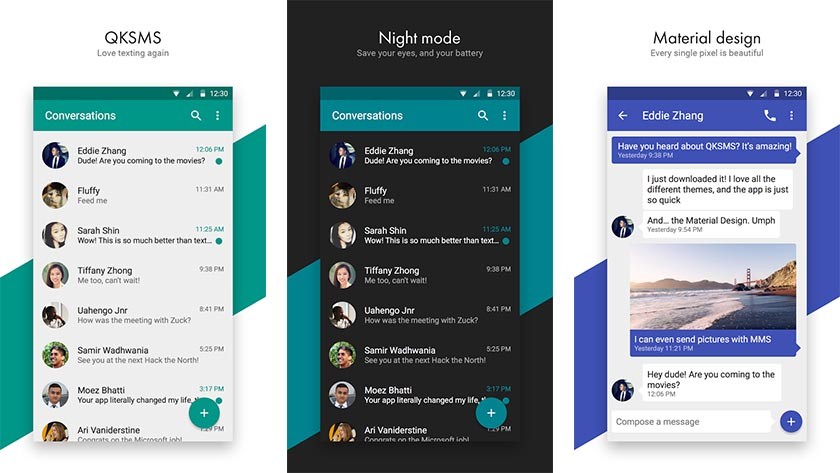 Evolve SMS- It is an entirely free app which offers less features, but those features are enough to stand in the list of best Text messaging apps. The features of this app include lock screen widgets to make it easier access, password protect conversations to protect chat from public. It offers us more 800 beautiful emojis, android support, swipe to navigate within the app, text message scheduling, backup and restore facility and Facebook integration.
Hope this list would help you to choose the best messaging apps for your Android Phone.