.Indira Krishnamoorthy Nooyi was born in Chennai and is an international business executive. She is very popularly known as the Chief Executive Officer at PepsiCo. Pepsi is the second largest food and beverage business in the world and holding such a high position at the company is a tribute to the abilities of Indians. Indians can achieve whatever they set their minds on and Indira is a fine example of that. Indira is a very influential woman as she works at a food and beverage giant.
She has been ranked in several lists of influential women and was ranked by Forbes at #13 on the World's 100 most powerful women list. She indeed is very powerful not only as a chief executive but in the fact that her words can affect many peoples lives. Indira Nooyi is truly an inspiration to all of us to always strive for more. In 2016 however, she was ranked #82 on the Fortune's list of influential women in the world. This is still something to be proud of as this shows that lots of women entrepreneurs have reached newer heights since then.
Early Life
Indira was born on 28 October, 1955 in Chennai. She did her schooling in Saint Angels Anglo Indian Higher Secondary School. Nooyi got her bachelor's degree in physics, mathematics and chemistry from the erstwhile Madras Christian College in the year 1974. She went on to pursue her MBA from the Indian Institute of Management in Calcutta and passed out in 1976. Indira began her career as a business executive in India by bagging the post of product manager at Johnson and Johnson and Mettur Beardsell. She then decided to do another degree at the prestigious Yale School of Management. Indira secured a degree in Public and Private Management. As soon as she passed out, she was placed in the Boston Consulting Group in 1980. She has since then held many jobs and important positions at huge companies. Her role as an influential woman in our society however, came with PepsiCo.
PepsiCo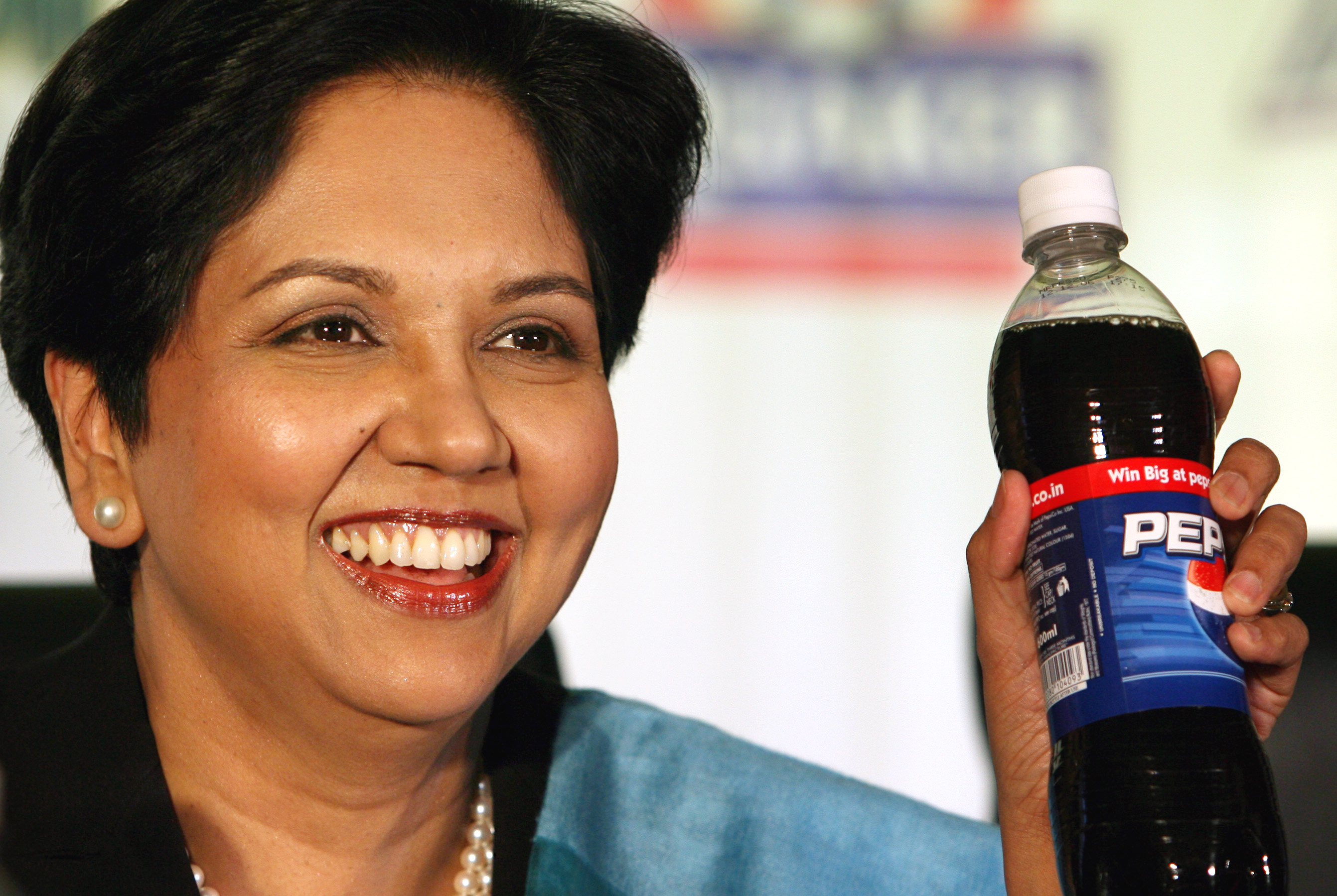 Indira Nooyi joined Pepsi Co as an employee in 1994 but it would take another 8 years for her to bag the top spot at the company. Indira was named the Chief Financial Officer of the global conglomerate in 2001 and went on to become the President and Chief Executive Officer by 2006. Since taking up the job, she has worked for the company and the whole world itself. At the company, she helped lead the company for over a decade, resulting in a huge spike in profits. She also moved the company towards healthier snack options which are a boon to the society. By dividing the company into three, she has made their roles clear. The company now has a fun for you, better for you and good for you section.
She also took the momentous decision of stopping usage of Aspartame in diet Pepsi. Aspartame is an artificial sweetener and is considered unhealthy by most people. Decisions like these helped mold her into the influential person she is today.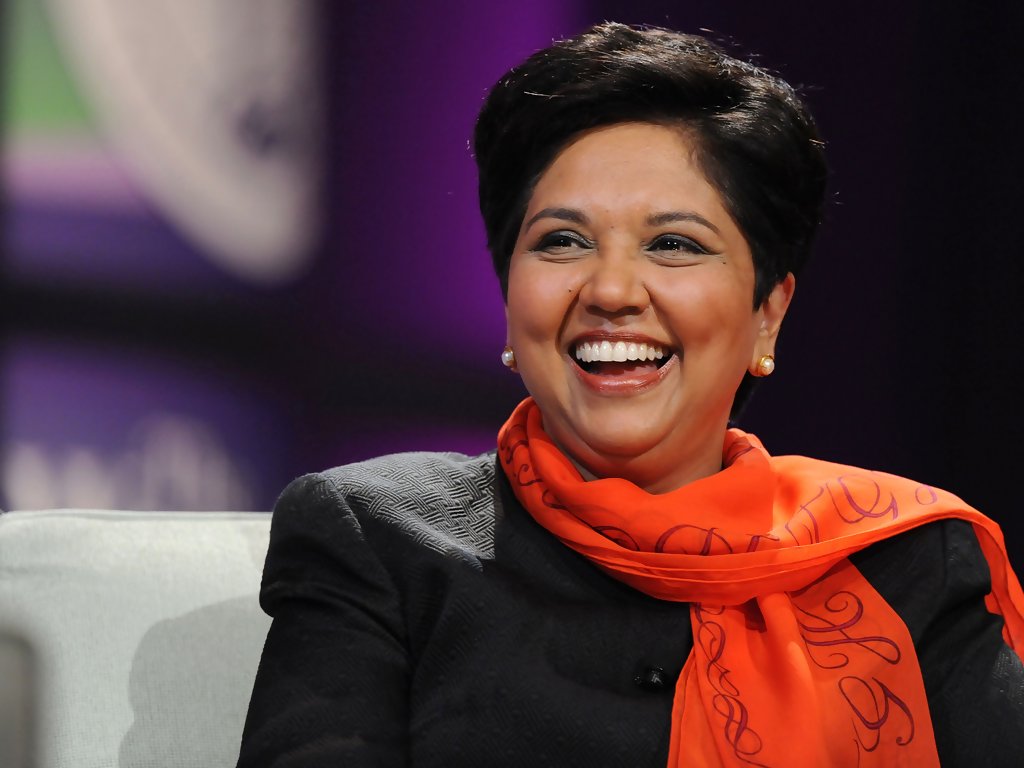 Awards and Recognition
Indira has been on the list of World's 100 most powerful women by Forbes from the year 2008. The same list by Fortune had her bagging the top position for five years in a row from 2006-2010! One of the best recognition Nooyi has is her appointment to the U.S. India Business Council (USIBC). The council is a team of senior executives both from India and the U.S. who help decide reasonable trade agreements and exchanges. Nooyi heads the committee and is very powerful. In 2013 Indira was given an award by the President of India, Pranab Mukherjee for her service to the entire world.  Recently, Indira donated an undisclosed amount to the Yale School of Management which in turn endowed a deanship in her name. This is the first time a woman has endowed a deanship at one of the top business schools.
Indira now lives in Greenwich, Connecticut along with her two daughters one of whom is currently pursuing a course at the Yale School of Management itself. India was ranked World's most influential and powerful moms especially after she became the largest donor to the Yale Management. She is currently looking to enter politics and we wish her the very best. What are your thoughts on this very influential person? Do you have any success stories of Indira? Comment down below.