Mothers are the universe's gifts to humanity. Does anyone here deny it? I am sure the answer is a unanimous "NO". Almost all people will agree with you that their mother means a lot to them. Mothers do everything for their kids from nurturing them to helping them learn things and being there for them every step of the way. Such an important person of the family must be honored properly and Mother's day is one such day. We celebrate Mother's day to honor all the mothers out there in the world. Apart from celebrating the mothers themselves, we also honor and celebrate maternal bonds and motherly influence on this day. Mother's Day was the first to come along in the list of days honoring family members such as Father's Day, Grandparent's Day and Sibling's day.
History of the modern Mother's Day
The earliest celebration and honoring of a mother can be traced back to 1908. Anna Jarvis held a memorial for her mother at St. Andrew's Methodist Church in West Virginia. Anna held the service to commemorate the service her mother had done not only for her but for the country as well. Ann Reeves Jarvis, Anna's mother was a peace activist who took care of wounded soldiers on both sides of the American Civil War. After her passing in 1905, Anna Jarvis campaigned to set aside a day to honor all the mothers in the modern world.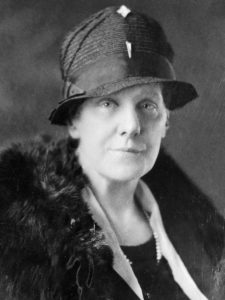 Anna's proposition to set aside a day for the mothers of the world was rejected by the US Congress in 1908. They jokingly observed that they would have to set aside a day for the mother-in-laws as well. However, Anna stood by her opinion that mothers were "the person who has done more for you than anyone in the world". Anna fervently campaigned to make mother's day a reality and she accomplished her goal by 1911. All US States observed Mother's day in that year with some states even declaring it as a local holiday. West Virginia was among the first states to declare Mother's day as a local holiday as a tribute to their very own Ann Reeves Jarvis.
The holiday became official when Woodrow Wilson signed a presidential proclamation in 1914 to celebrate Mother's day as a day to honor the mothers. The U.S. President declared that the second Sunday of May every year would be celebrated as Mother's day.
The reason behind the "Mother's" in Mother's Day
There is a reason behind the spelling of 'Mother's' in Mother's Day. It was specifically spelled this way because Anna wanted to honor each mother individually. The word Mother's would be a singular possessive indicating that all families should celebrate their mothers. She did not want the holiday to become a plural for all the mothers in the world. In 1912, Anna trademarked the words 'Second Sunday In May' and 'Mother's Day'. She also created the Mother's Day International Association. Anna did all this in honor of her mother. She also created Mother's day Work Clubs to address public Health Issues.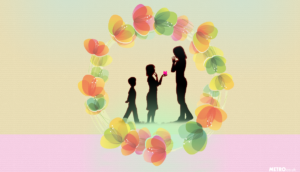 Showing a little love for your mother on Mother's day will make your mother a little happy. It is not so difficult to make your mom feel special on this day. So, what are YOU going to do for your mother on Mother's Day?