YOGA: The benefits of yoga need not be written here. All of us know that yoga does not just keep us fit. It helps us combat conditions like hypertension, diabetes etc. You can develop body strength, balance, and flexibility through yoga. The question is which yoga style to follow. Here is a brief explanation of the different Styles of Yoga. You can even try out these different styles and then decide which one is the best for you.
Hatha yoga
For beginners and those with physical limitations, Hatha yoga is the best. It teaches you all the physical yoga postures. You are slowly introduced to the basic yoga postures. The class may be a tad slow paced since this yoga focuses on alignment and breathing. Most yoga classes in the US practice hatha yoga.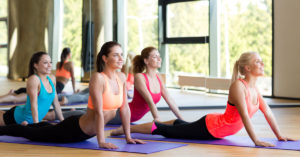 Iyengar yoga
This yoga is a purist form of yoga made popular by B.K.S. Iyengar. It is appropriate for all ages and abilities. This yoga is all about the proper alignment and deliberate sequencing. Studios that teach Iyengar yoga have a lot of props like blocks, blankets, straps, chairs, bolsters. These props help you get into the different positions perfectly. It is physically as well as mentally challenging. This is the best style if you have an injury or some chronic health condition.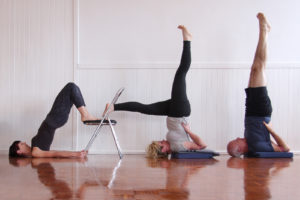 Ashtanga/Mysore yoga
Ashtanga yoga is a more strenuous style of yoga. It was made popular by Pattabhi Jois in the 1970s. It has a series of poses. Each pose is held for five breaths. There are six series of poses, the primary series, the intermediate series and four advanced series. You can practice these series sequentially as you become comfortable with each. If you are athletic and highly motivated, this style of yoga is for you.
It is also known as Mysore yoga. The Mysore style is where the teacher teaches you one to one in a group setting.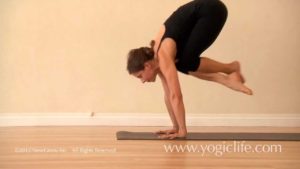 You may also like: YOGA –A Holistic solution to tackle Diabetes | Part 1
Bikram yoga
An Indian yogi Bikram Choudhury developed his own school of yoga around 30 years ago. His classes are held in heated rooms and you will sweat like anything as you do this yoga. This yoga follows the same sequence like Ashtanga yoga. The sequence of 26 yoga poses will make you stretch and strengthen your muscles. It will compress and rinse the organs of the body. Heavy sweating is induced in the artificially heated room to facilitate the release of toxins.
If you like to push your limits, this yoga is for you. However, people with heart conditions, hypertension and other medical issues should avoid this. In any case, it is better to consult your doctor before you opt for this style of yoga.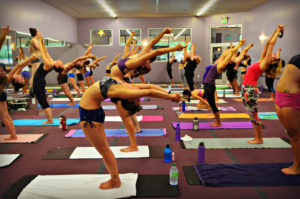 Jivamukti yoga
Jivamukti yoga was founded by David Life and Sharon Gannon in 1984. The word Jivamukti means liberation while living. This yoga class will include chanting, music, and scripture readings along with yoga practice. This yoga helps you to apply yogic philosophy to your daily life.Yet, this yoga also requires a good deal of physical exertion.
This style of yoga is apt for anyone, be it experienced beginners and advanced yogis.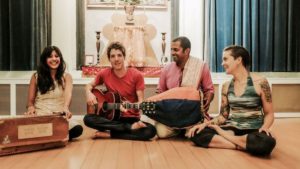 Vinyasa/Flow yoga
Beryl Bender Birch and Bryan Kest developed this style of yoga after studying with Pattabhi Jois. This is a westernized form of Ashtanga yoga. In this class, you will be led through a series of poses and continuous movement accompanied by music. A beginner series is also offered to those new to yoga. Since this yoga involves the flow from one pose to the next without stopping, you are sure to get a vigorous workout. The sequence of poses depends upon the teacher.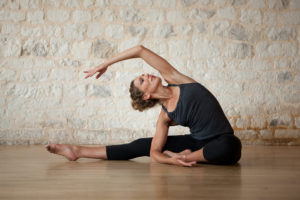 Anusara yoga
American yogi John Friend developed Anusara yoga in 1997. This yoga used the physical practice to open our hearts, experience grace and let our inner goodness flow through it. Students express themselves through the poses. It focuses on alignment though. Beginners and advanced yogis alike can do this.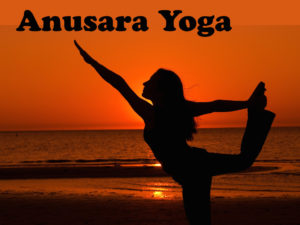 Kundalini yoga
Kundalini yoga also includes meditation, breathing techniques like alternate nostril breathing, and chanting, along with yoga postures. The purpose of this yoga is to awaken specific energies within the body, enhance consciousness and develop spiritual strength. Those who wish to explore the spiritual side of yoga rather than the physical practices can opt for this yoga.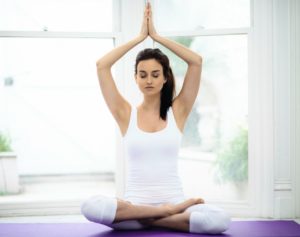 Yin/ Restorative yoga
If your goal is to relax rather than physically exert yourself, you can do yin or restorative yoga.
Yin yoga focuses on relaxation and patience. Each pose is sustained for a long period of time. It is also known as Taoist yoga. The poses let you relax your muscles.
Restorative yoga is also a gentle practice of yoga that is therapeutic. You have props to support your poses so that you can relax and let go of the tension in the body. The psychic cleansing that is a part of this yoga makes you feel refreshed.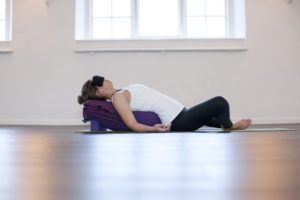 Now the question is what yoga is for you. Try as many styles as possible and discover which suits you the most, which yoga makes you feel comfortable and continue with it.
Happy exploring!
You may also like: YOGA –A Holistic solution to tackle Diabetes | Part 2