Top Smartwatches to Buy in 2018
In a time and world when we are literally on the go all the time, a smartwatch, much like its cousin the smartphone, is more of a necessity than a luxury. The ones amongst us who like to carry our world with us (on our wrists) have found a suitable partner in a smartphone and investing in a cool, functional and serviceable one is a smart idea. However, the market has been flooded with various makes and models of smartwatches since their inception and trying to make a choice among the top smartwatches in a difficult task at the wrist.
So exactly what do you want in your smartwatch? If this question has been plaguing you, need not look any further! Any seasoned smartwatch user will tell you that a good smartwatch should, first and foremost, perform well. Quite plainly translated here we are definitely referring to the functionality of the smartwatch. Again, here you need to take into consideration the fact whether your fancy smartwatch can actually perform the tasks that you expect from your smartphone. And the second consideration is the BQ or the beauty/bling quotient.
Not that you would follow a herd of people would judge you for it, but some do buy a smartwatch because it looks good and is also the next hip and cool thing that technology has thrown at us and we, like always, have lapped it up. Oh and yes, before you spend that hard earned money of yours on one also make sure that it's compatible with your smartphone and the operating system – Android, iOS, etc.
Here's our list of top smartwatches to buy in 2018
1. Apple Watch Series 3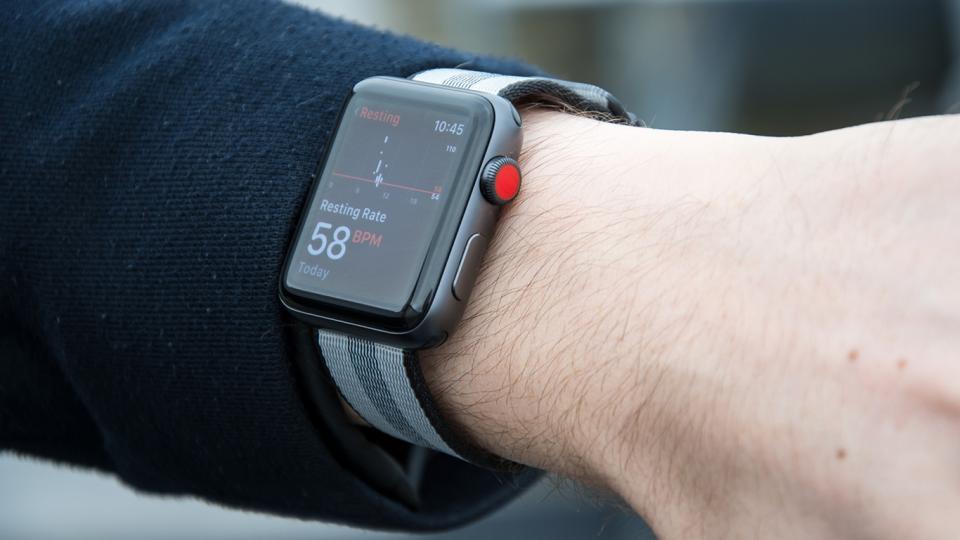 When it comes to pioneering technological developments, Apple does have it cut out for them and their users. The Watch 3 is by far the most advanced where smartwatches are concerned. Though one look at it and you may think that it looks akin to the Watch 2, however, internally there have been new developments made. The non-LTE version of the Watch 3 comes with better battery and processes faster, compared to Watch 2. If you are in for a swim or a sprint on a rainy morning, count this as your companion due to its water resistance feature. The GPS helps you to track running and it also comes equipped with the watchOS 4 software.
2. Samsung Gear 3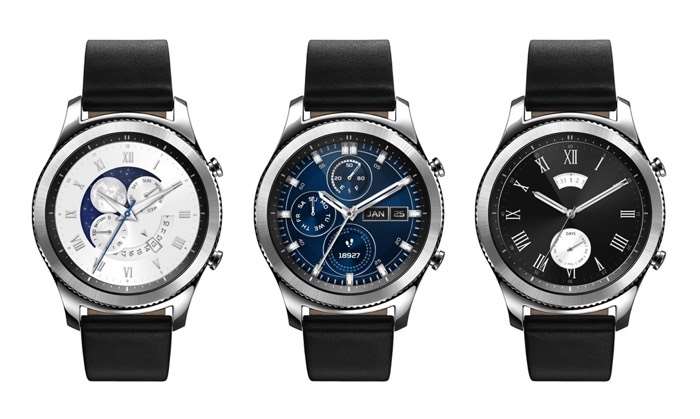 Samsung sure knows how to gang up against its competitors and the Gear 3 is only an example of this fact. If the upsides of this smartwatch include its intuitive interface and superlative activity tracking, there are certain downsides too. The lack of applications can only be compensated by the fact that Samsung has spent R&D on bringing to you an AMOLED screen and have also made it compatible with iOS. What more when the tech giant promises you a smartwatch that can last up to 3 days without you having to plug it into a socket to charge? Samsung also coming up with Samsung Gear s4 and will be launched early this year.
Also read: Best Samsung Gear S3 apps
3. Asus Zenwatch 3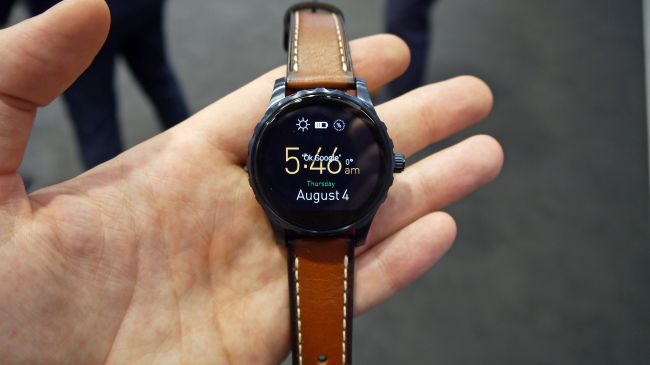 If we were handing out awards for the best-looking smartwatch that there is in the market right now, the Asus Zenwatch 3 would not only make the cut but also take the trophy home! The vivid AMOLED display and the 2-day battery life are just some of the features that make this smartwatch worth notice and purchase. The other features include its conventional design (which makes it look like a watch and not just some other gadget) and the hardware buttons that you can actually use.
4. Michael Kors Access Grayson
For the more fashion conscious, the Michael Kors Access Grayson is a lifesaver and definitely a step-up to last year's designs. Among the improvements is the impressive size at 1.39 inch and AMOLED display (454 x 454 pixels). If you are whining about the watch lacking a GPS or a heart rate monitor – we seriously think that you would not if you are not the ones to go sprinting wearing a Michel Kors stainless steel smartwatch. True that it is one of the dressier and bigger smartwatches that have hit the market in recent time, but we are not complaining and we think neither should you.
5. Fossil Q Marshal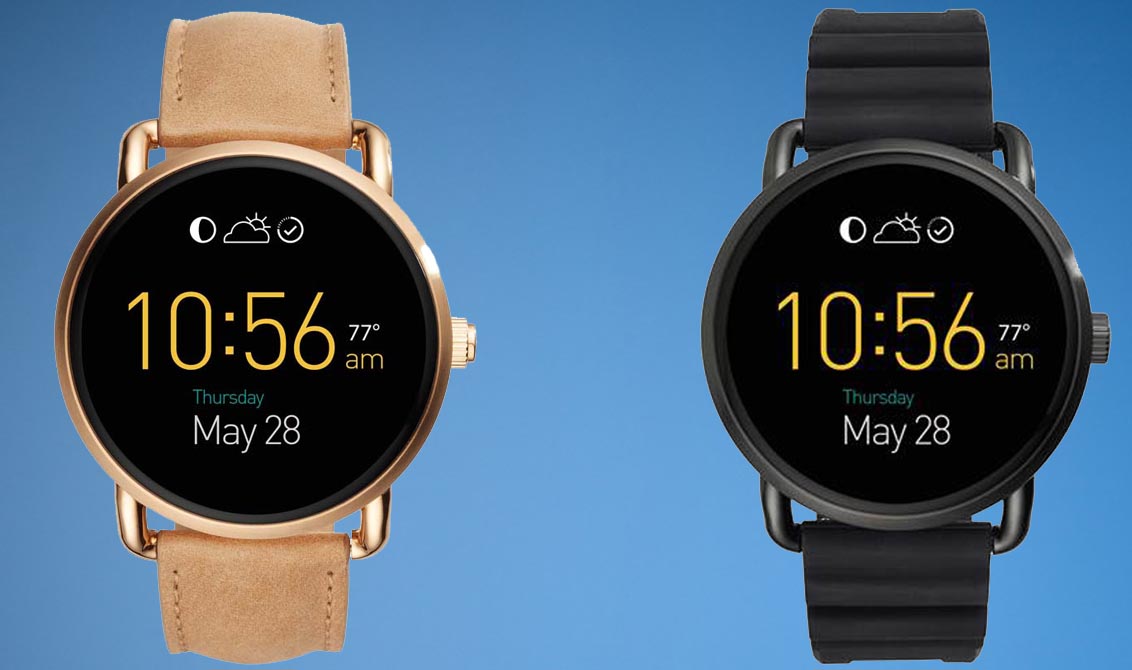 For the fans of the rugged look, trust the Fossil Q Marshal to do the trick for you. One of the new Android smartwatches to have been launched by Fossil, this one promises to supplement looks with functionality and performance. The Fossil Q Marshal's Snapdragon 2100 processor, the circular display, and the conventional yet serviceable design make it a wearable smart watch and a true competitor to the Samsung Gear 3 and the Apple Watch Series 3.
6. Huawei Watch 2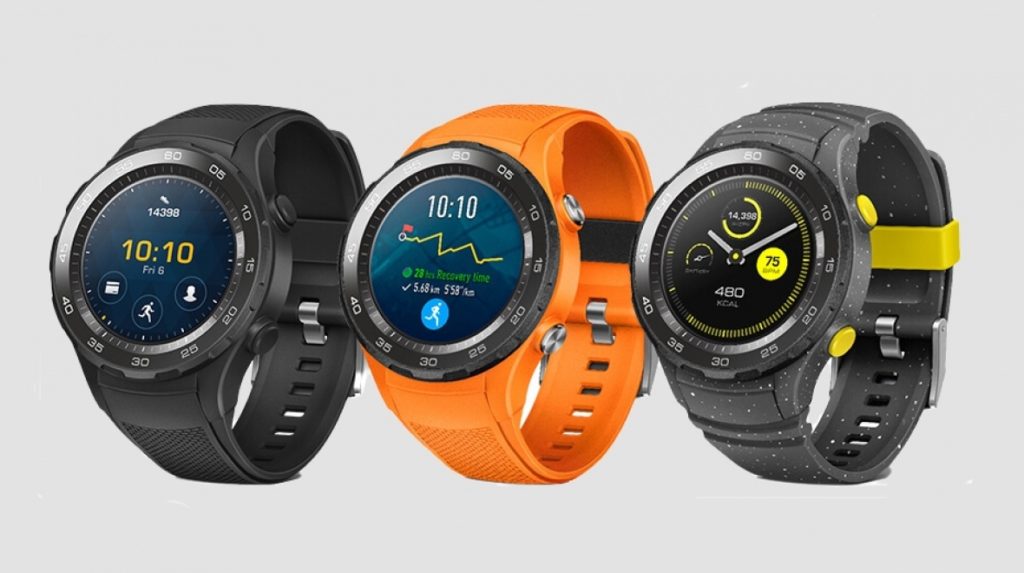 If you were left disappointed by the 1st generation Huawei Watch it might be heartening for you to know that the Huawei Watch 2 is a major improvement and the sportier look is not the only redeeming feature. The hardware truly is what sets it apart from its predecessor. The 4G, WiFi, GPS and Bluetooth connectivity even without a smartphone that is connected is just one of the many new features. The other features help you in tracking fitness while giving you a more wholesome view of your exercise regimen.
This was our list of the top smartwatches that you can invest in this year. This only the beginning of the year and by the time we are a few months in, we are sure more such new (and/or improved) smartwatches will catch your attention and time. But we all know that we don't buy a smartwatch that will only tell us the time. As we break into new territories, we need new technologies to help us sustain and guide us and a good smartwatch will do just that and more. The homework has to be done by you in deciding which smartphone will work for you and which ones to give a miss and we are sure that when that time comes, this list will come in handy, or should we rather say, wristy!?