Now that Justin Bieber is right here in India, all of his fans are super excited. There are many of us who wonder what the hype is all about? Why is there so much fanfare about a Canadian pop star who is just 23 years old? Here is some info about Justin Bieber:
His early days
Born on March 1, 1994, Justin Drew Bieber is a Canadian pop star. He was the very first star who had seven songs from a debut album to make the Billboard Hot 100 chart. Justin started out a YouTube singer in 2007 with his mother posting his videos for their friends and family. Soon his channel grew in followers and in 2008 he was signed to RBMG by a talent manager where he released his first EP My World.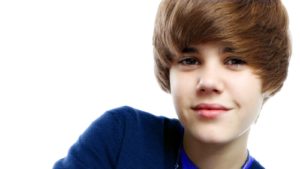 Scooter Braun had clicked on to Justin's channel by accident and that little accident led to the creation of one of the biggest stars in the music industry. At 13, Justin sang with Usher and was signed to Braun's venture with Usher. It was reported that Justin Timberlake hadn't been able to win Bieber over Usher. Bieber's first single 'One Time' was released on the radio while he was working on his first album that reached number 12 on the Canadian charts. The single was certified as platinum in Canada. His first extended play included 'One Less Lonely Girl', 'Love Me' and 'Favorite girl'. He also featured on the cover of 'Wavin Flag' for Young Artists of Haiti. Bieber also performed at the White House for the then US President Barack Obama and First lady Michelle Obama.
His rise to stardom
In 2010 his first single from his debut album My World 2.0, 'Baby' was released featuring Ludacris. At the age of 16, it was a hit all over and he became a star overnight. His next single 'Eenie Meenie' featured Sean Kingston. And in April 2010 Justin Bieber made it to Saturday Night Live. He went on his first world tour on to promote his first EP and album. Bieber performed a medley of a few of his songs at the MTV Music Awards in 2010. On November 26, 2010, his My World acoustic album was released along with 'Pray'.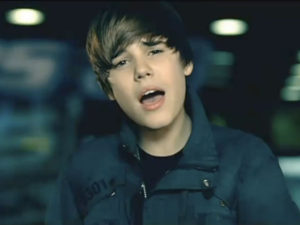 Bieber was also awarded the Queen Elizabeth II Diamond Jubilee Medal in 2012. 'Never Say Never' directed by John Chu, his 3D part biopic and part concert film was released on February 11, 2011, and grossed over 98 million worldwide. His single 'Under the Mistletoe' from his second album debuted at the top of Billboard. Towards the end of 2011, Bieber started recording for his third album, 'Believe'. His first single from the album 'Boyfriend' was released on March 26, 2012, and was number two on the Billboard charts. His album was his fourth number one as it debuted number one on the Billboard charts.
Justin Bieber's films
'Justin Bieber's Believe', the follow-up film to 'Justin Bieber: Never Say Never' was released on December 25, 2013, and was again directed by John Chu.  Bieber released ten songs every Monday leading up to the release of his film. All these five songs were then reported to be released together along with five additional songs in a collection called Journals. It also featured a music video for 'All That Matters' which was the second of the ten songs released.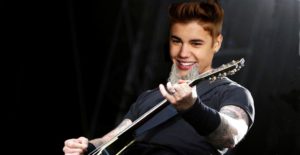 2015 saw Bieber release a song 'Where Are U Now' with Jack U. He also made an appearance in Carly Rae Jepsen's music video 'I Really Like You'. On August 28, 2015, Bieber released 'What Do You Mean' his first single from the Purpose album, his fourth studio album. His subsequent singles "Sorry', 'Love Yourself' and 'Company' peaked at the charts. His album was released on November 11, 2015, and debuted at the top of the charts being his sixth album to do so. In 2016, he released his singles 'Cold Water' and 'Let Me Love You'.
Are you convinced that Justin Bieber is worth all this hype and fanfare? Do comment on the box below: