Best Minecraft mods: Minecraft has been an amazing for the people who love adventure more. And they will not deny for adding more fun o it. Well, if you guys are familiar by this game then you must be knowing what will be the role of mods in it and I am sure you all will know how to install mods to your game. Well, the question arises here is that do you people know what are the good mods for your game or I would say what are the best mods for you. To know this, you are at the right place here, in this article I will be detailing you the 15 best Minecraft mods you all should try.
Optifine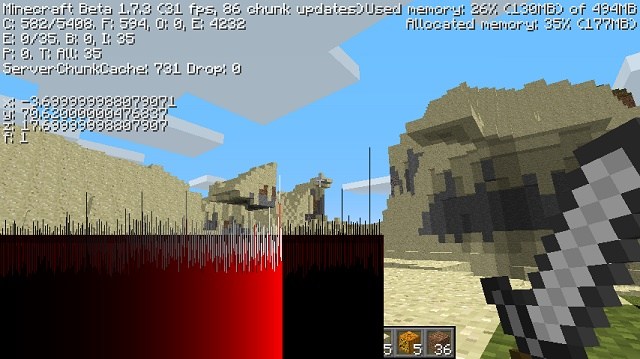 When you are playing this game on a high-end specified PC and have not installed this mod then you are wasting it. Optifine mod is the best and must for the Minecraft players as this adds the HD visuals with lag-free gameplay genre and makes it look very amazing. Well if my game faces these changes I will do it without wasting any second. This mod makes the gameplay even more and smoother so that you have great experience.
Fastcraft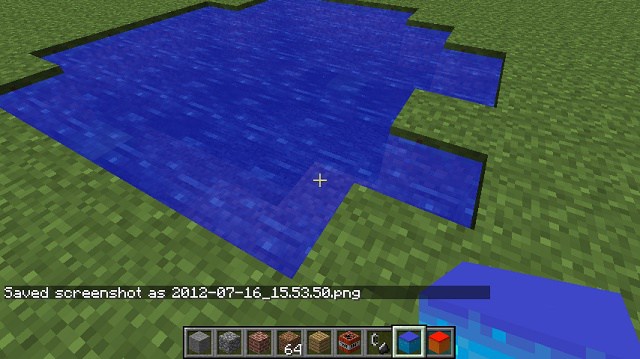 I know many people would be like, "my PC sucks, I want to play Minecraft, can't install optifine etc. etc.". First of all, stop crying, I am here with another mod that will be for your impressively slow PC and install it and see your gaming experience gets changed from extensively slow Minecraft to epically faster and smoother Minecraft. Downloading and installing the Fastcraft as the mod for Minecraft will be the best choice for slow running computers.
Dungeon pack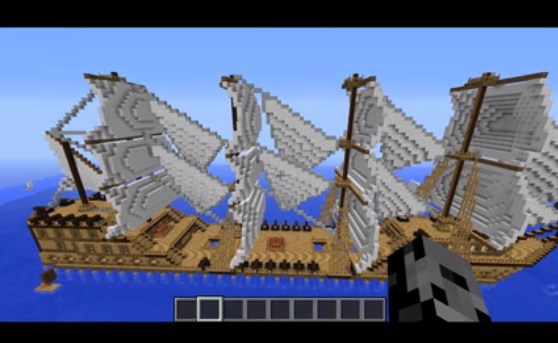 When you are done with the same type of gameplay every time you open the Minecraft then this is the time to give your game a doze of new pack, the Dungeon pack, just to bring out something extra from the game which will help you to play the game more excitingly. This pack adds a lot of difference to the dungeons and add many more chests with different rewards which you have to claim and collect for the change of your boring experience to excitement.
Craft Guide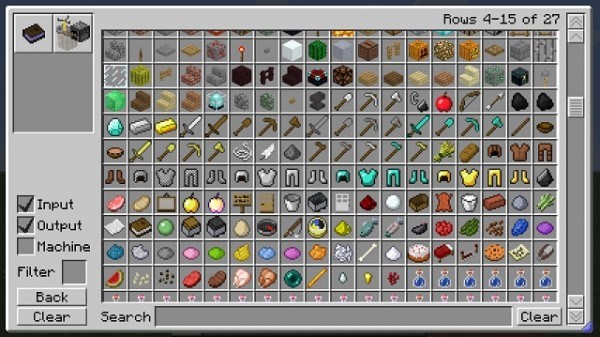 This guide helps you to craft more and more things by providing the best ways for it. Earlier developers were forced to add this feature as the inbuilt game feature but they didn't thought of it, hence people like us has to do such things on our own. Downloading and installing Craftguide will be helpful for you to look for the recipe for crafting new things available directly into the game.
Botania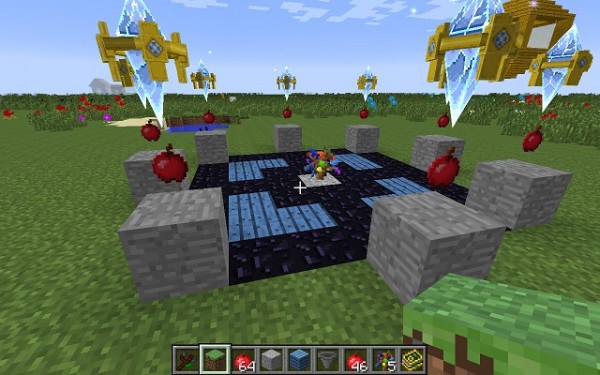 Every mod has its own feature to replenish game for us, some adds new resolution or some adds improved dungeons. Here is the mod that adds floral change to the game. Botania adds flowers and plants to the games and that too with there use. After installing this mod, you can have these plants for your animals, they feed your animals and help you to heals the illness of animals also. And yes, if you want some flower goodness to your Minecraft game then this is the best mod you should go for.
Decocraft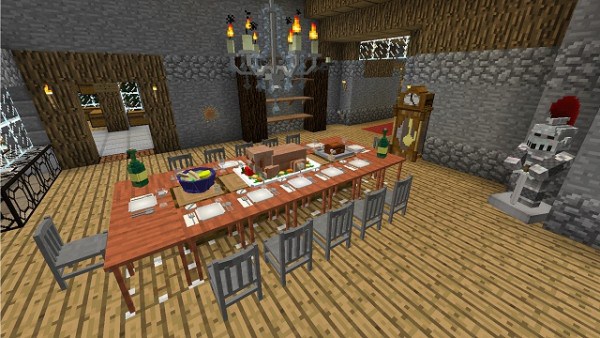 In the game you are indulged in decorating your virtual world but you don't find any decorating items or resources in it. In that case you can install decocraft mod as the option of installing the list of new and more decorating items in the game. This mod adds a vast range of items like chairs, lamps, tables kitchen items, toys etc. all the items are craftable and hence will help you in decorating your world.
Animal Bikes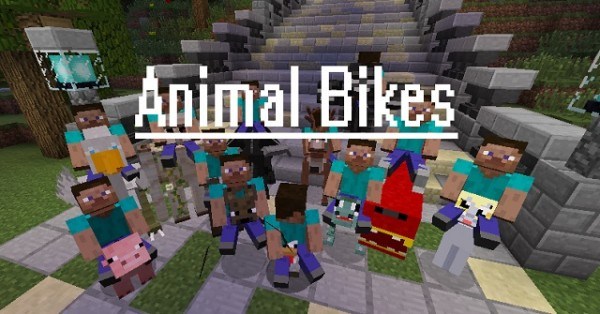 In the game to explore the world you have to travel on foot and which is a long way to even think of going from one place to another. Well, after installing the mod Animal Bikes, you can have some ridable animals which can help you to explore this whole wide world just like you can sit on the back of the dragon and can have the ride of the whole world by flying up high in the sky.
Still Hungry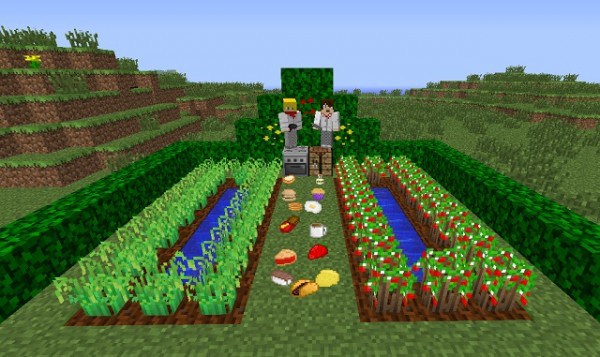 The game gives you the real life experience hence it is necessary for you to have an ample amount of food in the game to survive. You have the food in the game as well but it's too boring for you to have the same kind of food every time and hence it's not available very frequently so install this amazing still hungry mod to get various different type of food to meet your appetite in game also.
WAILA (what am I looking at)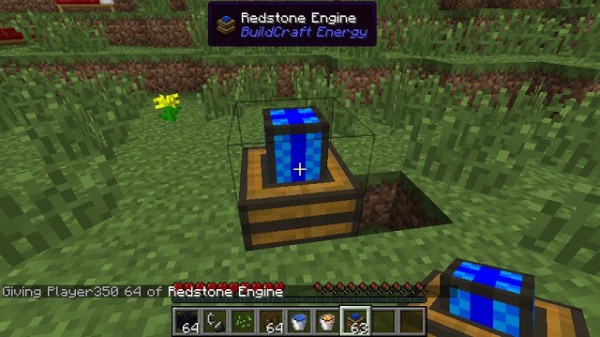 The name o the mod says it works in a very clear way, WAILA i.e. what am I looking at, helps you to bring the items in the game in your considerations as there are various mods in the game generating many items which are said to be unknown to us but after installing this mod, whenever you just point your cursor at the item a pop-up occurs and will exactly tell you about the item and its generating mod.
Twilight Forest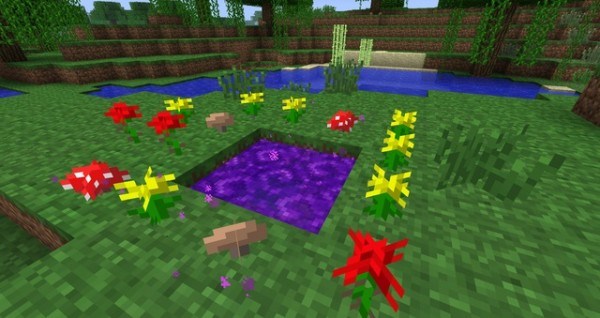 With the help of this mod you can bring the adventure to your game by adding a lush forest jungle to your game with beautiful trees, plants, lakes and everything. The jungle would be vast and dense that it would be dangerous to roam in it, but to collect more and more rewards you have to. There could be a twist while exploring the rewards as this jungle is home for many dangerous monsters that will not think once about attacking you.
Journey map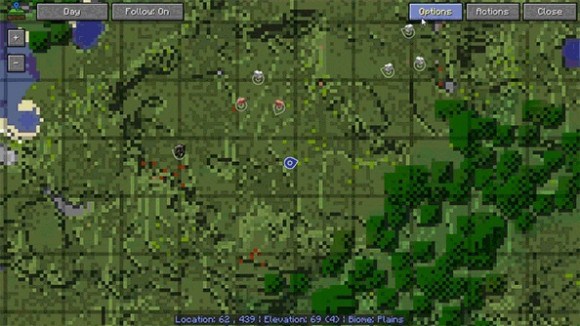 As most of the mods are made to adventure to your Minecraft game, same is journey map doing for you. What if there would be a minimap on the game screen helping you to know where you are travelling and also telling you about the hostile mobs tracing you so that you can run and save your existence. By the help of this map you can mark the territory as a sign you have travelled that place earlier also.
Instant Lakes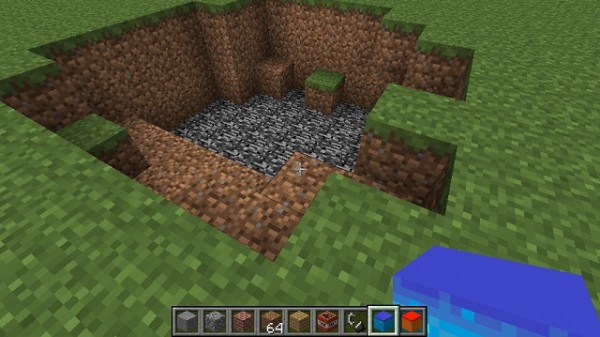 Well there could be many places in the game left as empty holes, and you want them to be filled with a lake, any water reservoir or any lava reservoirs then this mod will help you in adding such instant lake or reservoir for your own purpose. You can enjoy the lake and can use lava reservoir for your benefits.
Magic yarn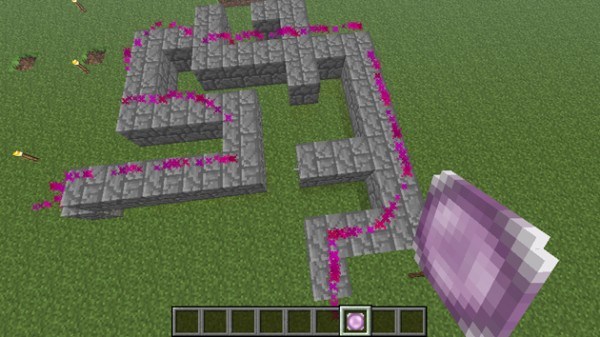 Magic yarn is a magical mod that helps you to trace you back to your home when it becomes difficult for you after being lost in the world wide map of Minecraft. This mod will bring the ease in trailing back from where you have started as it is very difficult for any person to remember the direction of the getting back home and it very frustrating for any person.
Minecraft comes alive
With the help of this mod you can change the face of the game as this game offers the ability of changing the normal villages into the great place to live, talk to the people out there, doing business over there and can live a virtual life out there with the help or this mod. You can trade your items with the people in the game and can even marry there and live a life peacefully out there.
Booze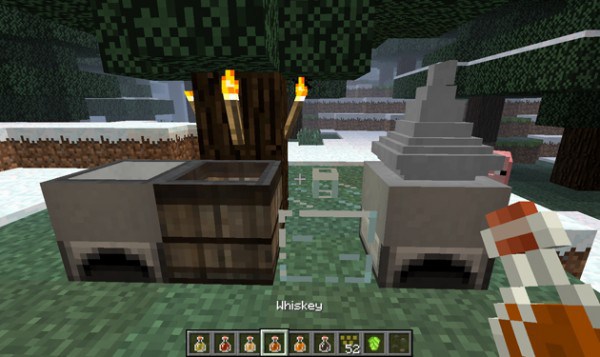 This mod will take your Minecraft game into a new business level. As the name shows, this mod will bring a new brewery business where you can brew your own beers, wines, whiskey and many more things and can sign many deals with this. The whole process is same as the process taken by the real-life process. And to enhance your knowledge in brewery business this is the best you can experience.
Well these were the mods to change whole view of your game by changing it as per your want and need just to add more adventure and fel to the game. Hope the information provided by us in this article would be beneficial for you, stay updated for more information related to your games and gears. Do leave your thoughts about us in the comment section below.