Nexus 6P Protective Cases: After trying the combination with Motorola, which was not so good, Google made a tie with Huawei and LG which further rebuilded the version of Nexus 5 called 5X. While in combination with Huawei, it produced Google Nexus 6P which is in great demand now because it has solved al the problems by giving the best it could such as unibody design, its metal frame, etc. For the protection of screen, its glass have been equipped with corning Gorilla Glass 4. Just give this smartphone a try and it will not disappoint us as it is easy to handle with the latest version of Android.
So, following are best ten protective cases you can have for your new Nexus 6P.
i-Blason Dual Layer Nexus 6P Case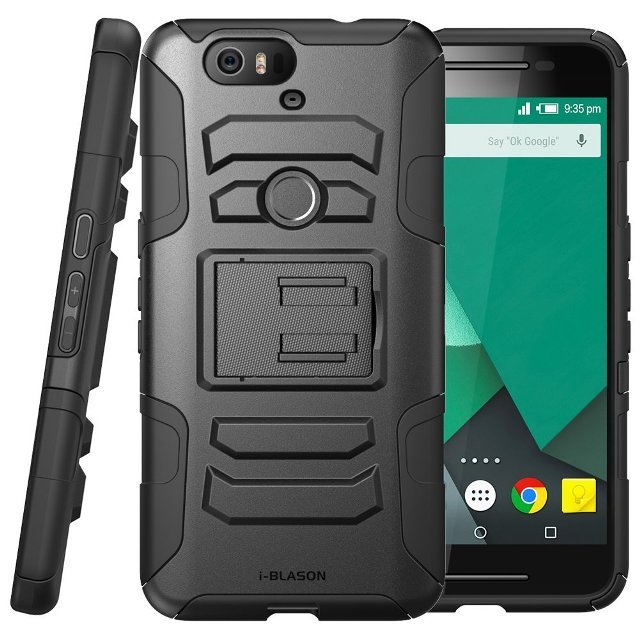 I-Blason Dual layer Nexus 6P Case is one of the recommended brand in industry of cases. It has two pieces. One is hard back case, which will provide protection from different obstacles and second is  a belt clip swivel holster, which helps to keep the phone attached to your belt. Other features includes raised bezels, set of pronounced buttons. And its obvious when we put a case on phone it makes it bulkier.
Price – $14.99
Verus Steel Silver Nexus 6P Case 
It's a slim case with a brushed metal texture on back side which you will love. This slim fit case comes with detailed inside pattern and the case is made of two layer design i.e. outer layer provides protection from falls and inner silicone-layer is all one can ask for. It is refined, functional and practical the high pro shield series and does not compromise with phone's natural shine and beauty. It gives full access to all ports and cameras.
Price – $9.99
SUPCASE Unicorn Beetle Nexus 6P Case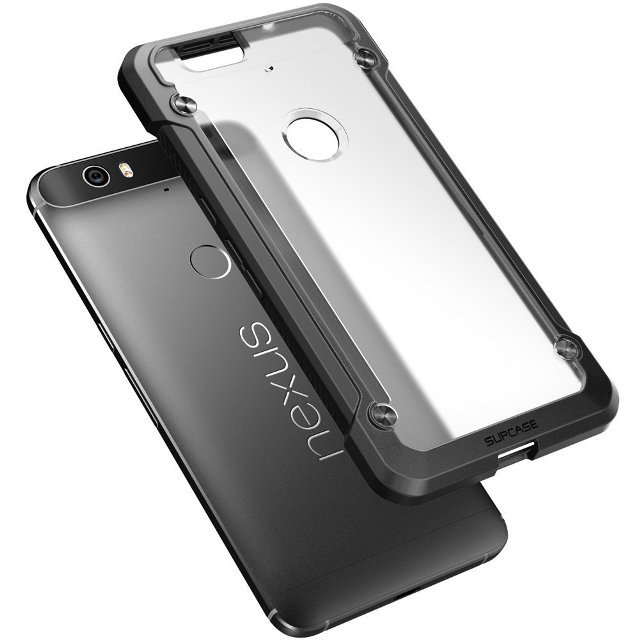 Well, this comes in a medium range which offers hybrid level of protection for your 6P. If you are ready to pay a little more then you can have two colour options i.e. blue and black. Its not at all tough to operate, one can get access to all ports, sensors and cameras. It is one of the best from rugged cases and is compact with sleek and powerful design.
Price – $15.99
Rhino Shield Crash Guard Bumper for Nexus 6P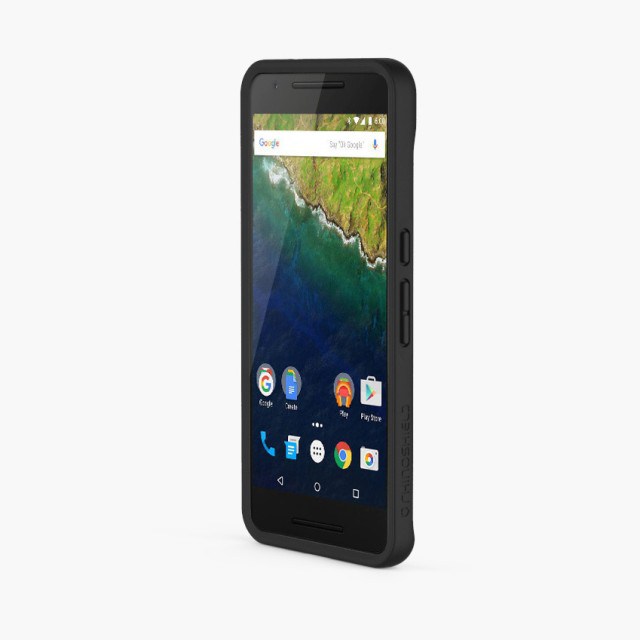 Firstly ,this case is not so expensive and secondly, its so light-weight. It may not provide a best protection but it is best in case of drops and better grip. It provide easy access to buttons and cameras and is compatible with official as well as third party headphones. This case comes in four different colours of your choice i.e. White, Blue, Black, Dark Blue.
Price – $24.99
Spigen Rugged Armor Nexus 6P Case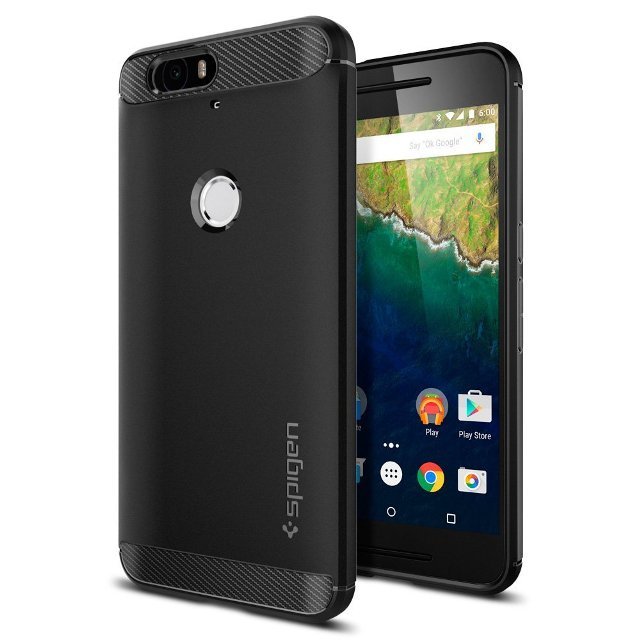 It is such an attracting case with newly whole look and elegant design with fibre pattern. It's a single layer case made using flexible TPU. It also contains focuses cut-outs, and access to all ports and cameras. It provides protection via use of Air Cushion Technology. New design features glossy accents and carbon fibre textures. Raised lip and camera cut-out lift screen and lens off flat surfaces. Nexus 6P is compatible with Google Nexus 6P.  It is one of the exceptional case.
Price – $12.99
Spigen Clear Back Nexus 6P Case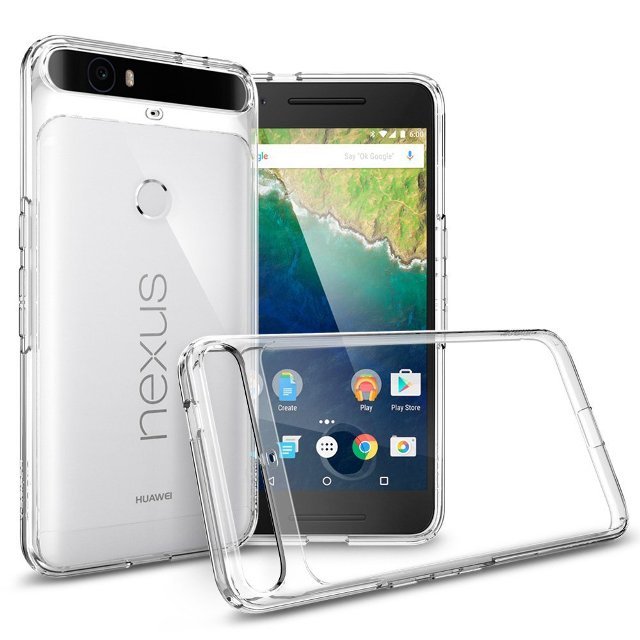 Spigen Clear Back Nexus 6p Case is a hard case providing full state of the art protection from any hurdle without compromising with the looks of the Nexus 6P. This case has two piece structure i.e. one of flexible TPU and second is hard PC. There are other features too such as raised bezels and hybrid built. Give you Nexus 6P protective clarity with this case. It protects the back and side of your nexus 6p without affecting the dynamics of design with this crystal clear case. There are no compatibility issues even known from the reviews.
Poetic Affinity Thin Nexus 6P Case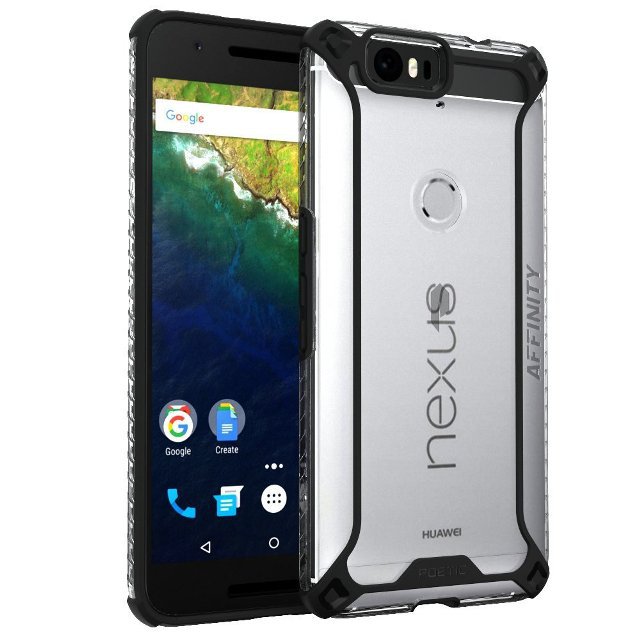 This case is best when we talk about building quality or strength. This case has made the use of clear polycarbonate. It consists of two layers, one of clear PC and other is TPU. It consists of anti slip side grip protection, inner ridges for minimizing shock impact, raised bezel. Poetic affinity case with thin, no bulkiness, protection whenever needed, clear, dual material secured. It is easy to access and makes lot of sense in this technology.
Price – $4.95
Case-Mate Naked Tough Case for Nexus 6P
 
This case can be bit expensive for some users. This also comes with dual layer which provides protection from common obstacles , shocks ,etc. But despite of it, its bulkiness is not at all cringy. Built to withstand sudden drops and accidental falls, the case-mate tough case in clear for the nexus 6p is the epitome of protection. If we would compare, it is easy to handle than others. And from the name states, it is transparent case. Stylish textured finish looks good and adds grip, enhanced dust proof protection to controls. Other features include metal buttons for easy access to buttons, slimness, and best quality.
Price – $35.00
AceAbove Premium Leather Nexus 6P Case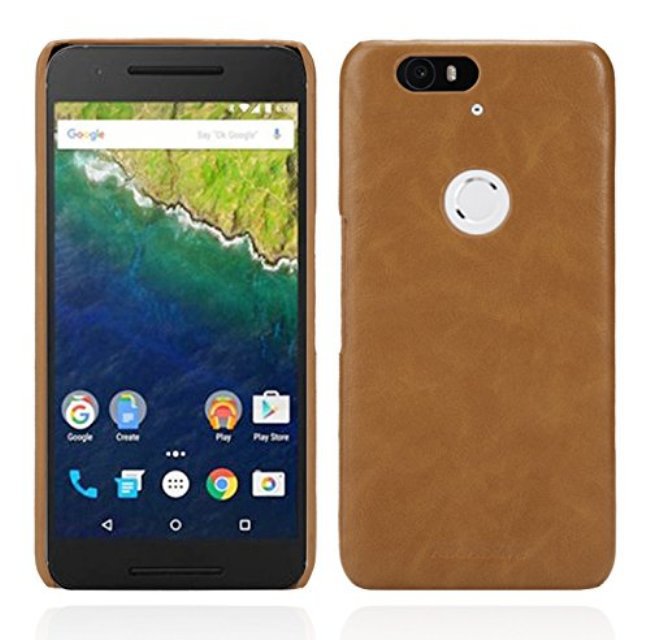 From the name, it provides leather made protection to your Nexa 6P. With an affordable price one can have elegance and protection dual features. The leather protection is extended to every part, from back to four edges, where level is optimal. The point to get noticed is it has plastic inside leather case.
Price – $15.90
Adopted Nexus 6P Leather Folio Case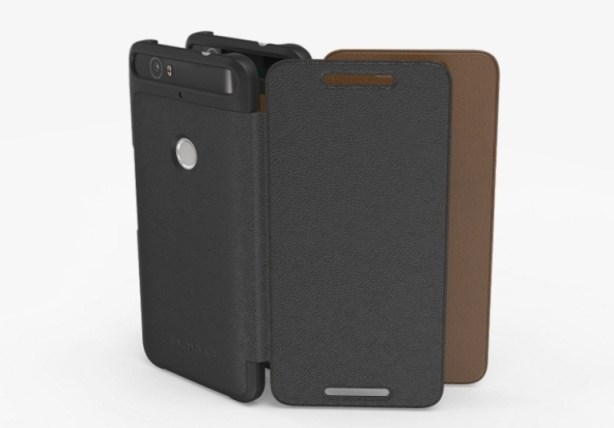 The last which comes is this and which is an adopted one. It is listed in google play store and it provides standard quality only. All around protection with stylish charm for your nexus 6p with a soft micro-fibre interior for a pleasant to the touch feel and is easy to grip exterior finish. It provide sleep and wake support and is compatible with fingerprint reader. Adopted has generated an awful impression when comes it protective case for smartphones. This too comes with satisfactory features such as texture microfiber, stronger frame, raised bezels, etc and one can not deny this too.
Well, these options may bring you in the confusion of what would be the best choice for your phone. Hopefully this article would be helpful for you to shortlist the type of cover best for your nexus. Stay updated with us for further more updates.