India has been buzzing lately with a 4G craze after Reliance CEO, Mukesh Ambani announced the launch of 4g services in India under the moniker of Jio. Jio has been offering a host of services including calls over VoLTE and 4G data at dead cheap rates with an introductory offer of free services which ended on March 31st. Along with Reliance, other telecommunications companies in India have started offering data speeds at 4G which makes 4G enabled smartphones all the rage. It is not necessary to have a VoLTE enabled the phone to access 4G services but it is recommended as calls over VoLTE phones are crystal clear and easily connected. Keeping that in mind, here are the cheapest phones you can buy in the Indian market currently which are 4G enabled. They are listed in the order of most features:
Lenovo K6 Power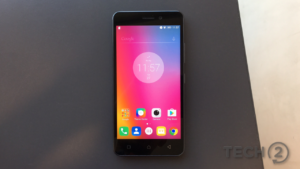 Launched in November of 2016, this VoLTE phone from Lenovo serves a dual purpose: to be affordable to the masses and to last longer with heavy usage. As such the phone comes standard with a 4000mAh battery which helps the phone achieve a company claimed cool 649 hours of standby time. Even if this is not practical in the real world, such a large battery would mean that you can make it through a busy day without having to charge your phone. This phone is obviously VoLTE enable and boasts a Dolby Atmos audio system which makes it quite a value for money at just Rs. 9999. As for the processing power, the phone has 3GB of RAM combined with an Octa-Core Snapdragon processor which translates to lightning fast speeds!
Coolpad Note 5 Lite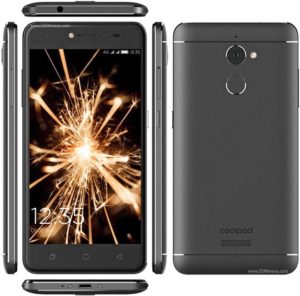 Coolpad is one of the newer entrants in the market but it is making waves owing to the high-quality low price VoLTE phones it has on offer in the Indian market. It has a fresh new design with a metal unibody and a 2.5D curved glass display. This phone beats the Lava device in terms of processing speed as it comes with 3GB of RAM and a 64-bit processor. This smartphone is also a cheaper alternative with it being priced at only Rs.8199. The phone comes with a fingerprint scanner for better security. When it comes to connectivity the phone comes equipped with the latest in Bluetooth technology and is VoLTE enabled.
Vivo Y53
This phone, which was launched along with its elder cousin the Vivo V5 has become as popular as the V5. The V5 revolutionised the market with a 20Mp front camera and for the ones who couldn't afford the V5, the Y53 is the next best option. Priced at Rs.9990, these VoLTE phones comes packed with a whole host of features including 4G LTE, voice capture, smart screen flash for low light selfies and the latest version of Bluetooth.
Lava Z10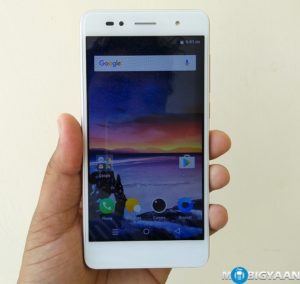 Lava is one of the less heard of names in this huge smart phone market but it is still quite popular among the middle classes for the cheap phones it offers which are quite sturdy. In march of 2017, Lava launch the Z10 which it priced at Rs.9990 making it an affordable VoLTE enabled smartphone. The phone comes equipped with a quad-core processor and 2GB of RAM which makes for a super fast phone in terms of processing speed. It also has a 16GB ROM which can be extended to 128GB via a micro SD card if necessary.
These are the best smartphones priced under Rs.10,000 and which offer VoLTE services as standard. Hope you make a good choice!