Samsung Gear S2, S3 and S4 Smartwatches – What's the Difference
Compare Samsung Gear S2, Gear S3 and Gear S4 Smartwatches: Hope you're the one who is already enjoying the amazing features and the inconvenience of Samsung Gear S2 or Samsung Gear S3 watch, am I right? Then, get ready to enjoy the more advanced features of upcoming Samsung Gear S4…. Reading again and thinking what are those advanced features and how Samsung Gear S4 smartwatch is different from Samsung Gear S2 & S3? In this article, we are going to explain this only. Read on to know about the difference between Samsung Gear S2, Gear S3 and S4.
Features of Samsung Gear S2 Smartwatch
The Samsung Gear S2 has impressed many smartwatch lovers and paved a new way to tech-filled wearable. The features of Samsung Gear S2 are stated below:
Design:
The Samsung Gear S2 is built with a design of a circle with a long-lasting material of stainless steel body that gives the look of slim and sleek on your wrist. In this gear watch, the watch straps can be easily customizable, i.e. you can customize the watch face, so it's a device for all occasions!
Movement or Rotating Bezel:
From checking the status of current climatic weather, it's easy with Samsung Gear S2. As it comes with a rotating bezel, from replying to texts to playing the song is very easy! The rotating bezel makes every turn a better turn!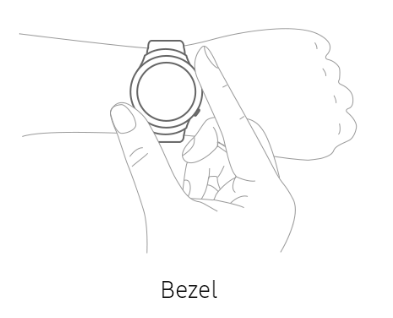 Health:
Taking care of your health is also easy with the Samsung Gear S2. With this Gear S2 smartwatch, you can easily track your daily exercise routine, and other health checkups such as Blood Pressure, Heart Rate, etc.

Power:
The Samsung Gear S2 Smartwatch comes along with wireless charging dock. When it's the time to recharge your Samsung Gear S2 watch, simply place the Smartwatch on that wireless dock.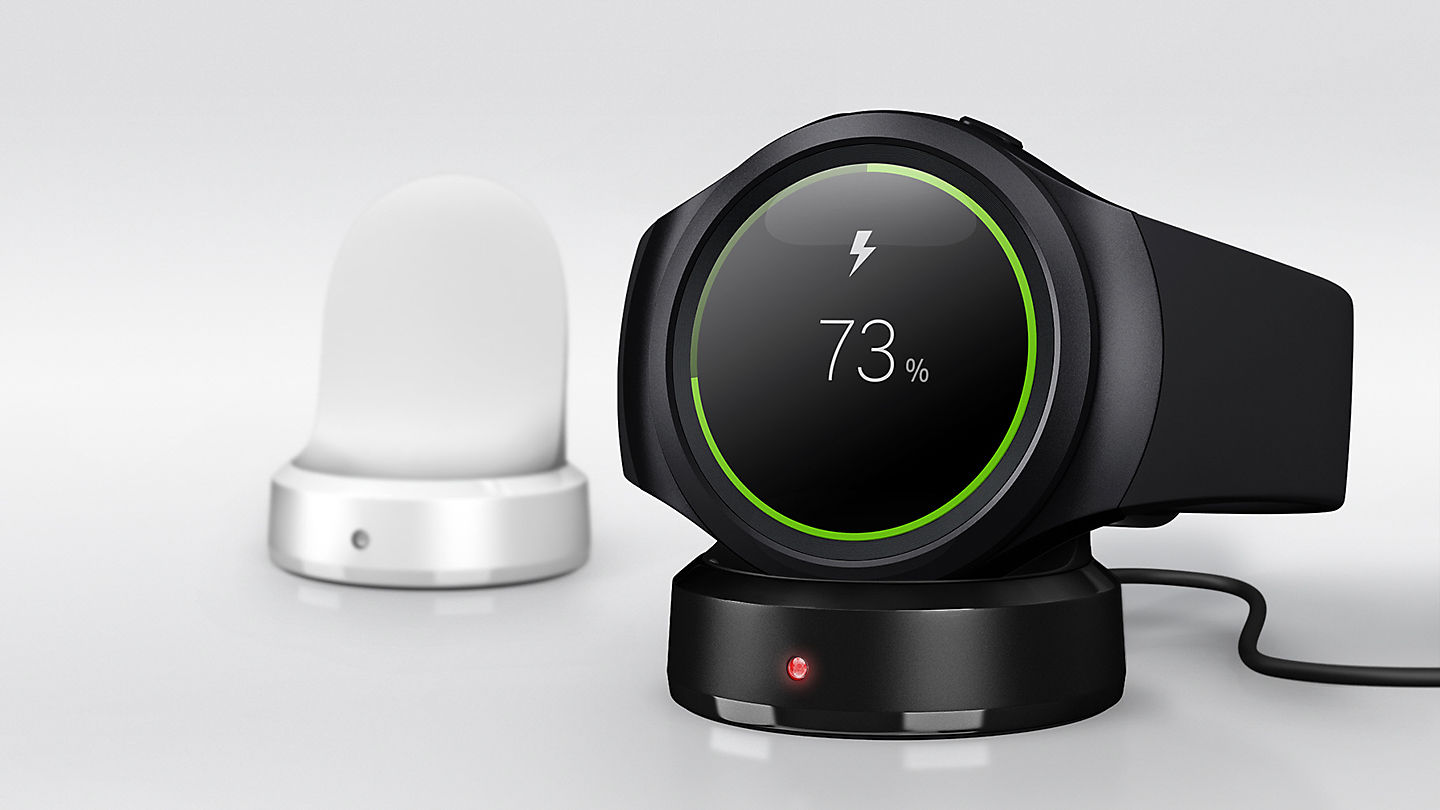 Advanced Features of Samsung Gear S3 Compared to Samsung Gear S2
As same as the Samsung Gear S2, Samsung Gear S3 also has the rotating bezel to navigate its circular interface. But the Gear S3 is designed in such a way into more of a dress watch style, with minimal pleating on the bezel and two classic-looking crowns (buttons) on the right-hand side at two and five. Samsung Gear S2 comes with a rubber strap, but S3 comes with a leather strap. Like the predecessor S2, S3 is also IP68 dust-proof and water resistant.
Compared to Samsung Gear S2, the gear S3 classic is thicker, heavier and has a larger screen. The Gear S3 is 12.9 mm thick, weighs 57 grams and has a 1.3-inch 360×360 pixel AMOLED display with a pixel density of 278 ppi. Both Gear S2 and Gear S3 come up their scratch protection with Corning's Gorilla Glass SR+.
When it comes to battery power, the Samsung Gear S3 has 380mAh battery power, i.e. it has 250mAh better battery life than the Gear S2. Samsung claimed that Gear S3 can withstand for more than 3 days.
You can also check the list of Best Samsung Gear S3 apps, which you should not miss to use.
Comparison between Samsung Gear S3 and Samsung Gear S4 Smartwatches(Expected to release soon)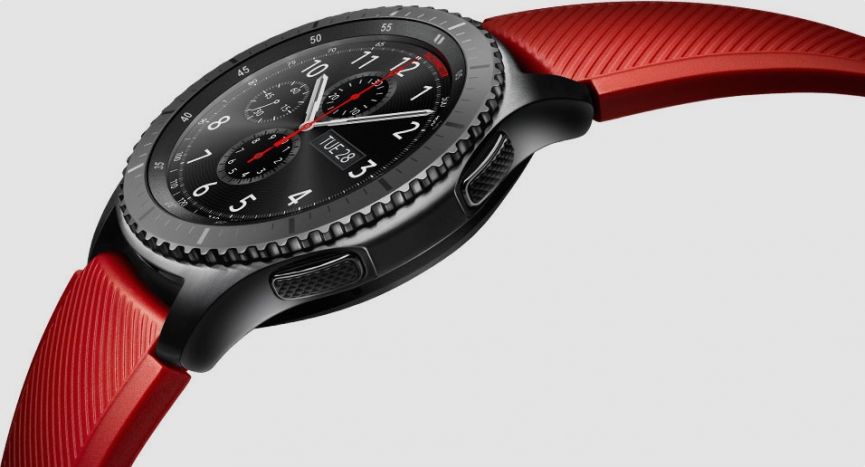 The Samsung Gear S3 is well-designed, but it's a little bit chunky and heavy. But the latest Samsung Gear S4 seems to look slimmer and smaller on the wrist.
The best thing about Samsung Gear S3 is the rotating bezel, as it works as a rotatable dial that you can use to navigate menus. But switching between the display and buttons for simple interaction isn't user-friendly. So hopefully, the Samsung Gear S4 will be designed in such a way to offer the best seamless interaction using the bezel.
The Samsung Gear S3 and Samsung S2 is jam-packed with more apps of fitness tracking features including heart rate monitor, blood pressure monitoring, and automatic workout detection and so on. It has been stated that the Samsung Gear S4 will come with more advanced features like these.
The Samsung Gear S3's battery life is generally strong but it's not if you make the feature of "Always on Display". As the Samsung Gear S4 is designed with dual battery, it would be expected to have stood out for more than 5 days.
Following the announcement of the release of the Samsung Gear S4, Samsung Gear S3 has now dropped to a reasonable price. Now, the Samsung Gear S3 has started out as one of the lowest prices available today, equaling the Apple Watch 2.
Do you know about the latest update of Samsung Gear S3, It has come up with some new additional features.
Samsung Gear S4 Release Date
Almost certain, the release date of the Samsung Gear S4 is expected to be released at IFA 2018 event. Usually, Apple, Fitbit and other players constantly releasing their competing options in the run-up Christmas, hope the Samsung Gear S4 too will stand in launch cycle queue 2018!
Stay tuned with us to know more about the advanced features of the Samsung Gear S4 and other upcoming tech Wearables!