Developing IOS Apps: In today's market, businesses have found the need to wrench out the maximum potential from alternative platforms like mobile and digital platforms. Mobile platforms have gained a massive hype over the past few years owing to their cost-efficiency and ability to reach out to masses. This is a very lucrative sphere for any business, and hence app development is booming. There is a steady increase in demand for iOS devices and in-turn for iOS apps. There are a few critical things to keep in mind before gearing up for developing a new app. Whether you are developing an app or someone who is hiring a developer, these crucial tips might come in handy.
The app developing market is filled with potential developers and thousands of apps. To create something offbeat and grand, here are the few things that you should keep in mind to develop IOS apps easily.
Things to Keep in Mind While Developing iOS apps
Research
Before setting foot in the app development market, you must do a hefty bit of research to ensure that your app hits the right spot! You have to know your target audience and set your goals accordingly. Having a comprehensive knowledge about your competitors as well as their working strategies is quite important. The better you research, the fewer mistakes you will make. It will reduce your loss in terms of money and time. Researching or conducting a survey to understand current market trends can be very handy. There is no substitute to good research as it will not only help minimise errors and help you understand the competition. It also gives you a decent idea of what consumers want and what could potentially be a great idea.
Efficiency
Developing an app is a long process where strong focus ability is required. Making your app efficient in every possible way is a good start. There are literally hundreds of apps available to the users and every now and then new apps are being launched. To stand out from this horde, it is imperative that the app you develop is unique, has its own USP and above everything, is extremely efficient in what it does. With multiple apps spreading like a wildfire, efficiency of an app is one such key factor. It can make your app a massive hit, or make it fail miserably.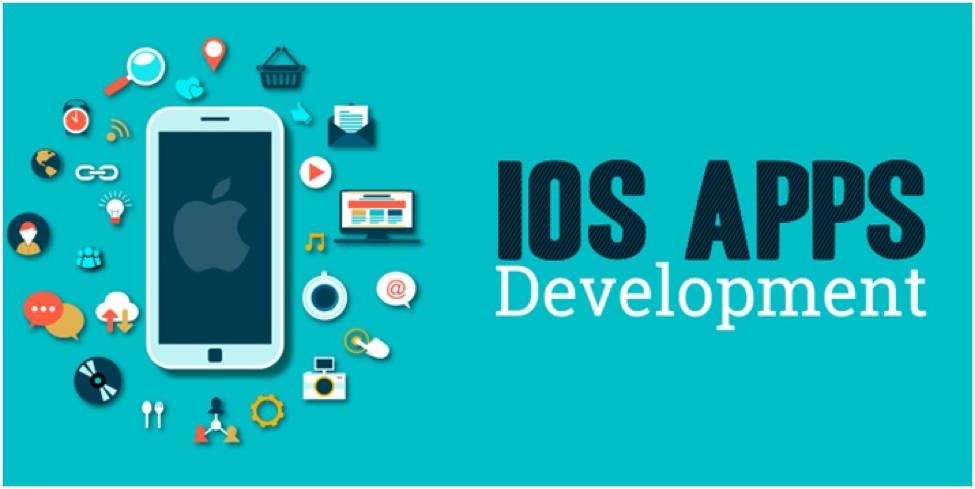 Planning and Goals
It is important to be selective when it comes to choosing a subject for your iOS app. Also, app stores like play store and apple have various guidelines which you have to follow. Just like we discussed, without proper planning and setting goals during the phase of app development, the whole idea might fall apart. Originality is also something one must keep their mind on – unless your idea is original and has something new to offer amidst a whole lot of similar apps, chances are it won't work! App development for iOS must come with proper planning and set goals as with comparatively higher security checks, restrictions and limitations, it becomes difficult to make your app stand out!
Also read: How to Properly Monetize Apps?
Keep it Simple
Most of the great app gets ruined because of confusing and not so friendly user-interface. As a result, users fail to understand the nitty-gritty and often are not convinced whether they should buy your app or not! The user-interface and overall usability must be pretty simple but yet appealing for users to find it interesting. Needless to say, as much as the design and interface is important, the feasibility and productivity is also something that most users would want to look out for. If the app does not offer something different or interesting, users will lose interest soon.
Check and Re-check
Before you decide to launch your application in the market, do check your app and also make sure you have done all required tests. It will give you an idea of how the audience is going to use your app. It also helps your app is good enough for public launch or not. Work on the performance of app and speed that it takes in loading, find out and fix the loopholes and do cross-check every aspect. After getting a satisfactory report, launch your app to the mass market.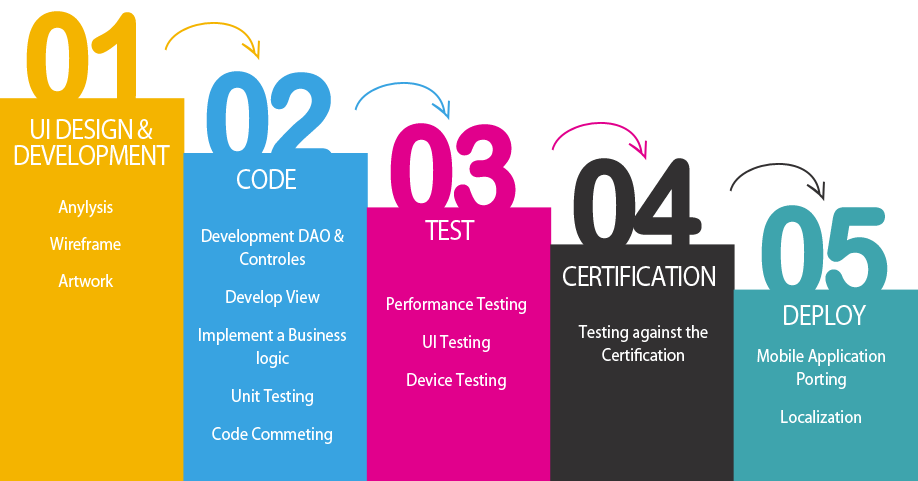 Budget
Budget is a crucial step if you want to avoid unnecessary expenses while developing an application. Before you start working, calculate all expenses that your app needs, make a budget and set a final price. To ease the process, hire a professional who has vast knowledge in the accounting department to chalk out the budget and implement it as necessary.
Setting a Price
Pricing your application properly and appropriately is another important factor. Before you put a price tag on your app, ensure that you have considered all factors and variables that can affect the same. Apart from this, you must consider how much a user will be willing to spend on your app – don't go too expensive or too cheap. Choosing the right balance where both you and your users would be otherwise comfortable.
Marketing
Before any product or service launch marketing is crucial. The same applies to launching your application in the market. The primary benefit of proper marketing is to create a loud buzz about your app among users and other competitors. This will not only highlight your app among masses but also get you the publicity that you would want in the initial days. There are many marketing strategies that could be implemented. You can hire professionals to handle the marketing of your app as well. The ideal time for executing your marketing strategies is 2 or 3 weeks before the launching date.
App Descriptions
Nowadays, app developers are finding different ways to inform users about an apps functions and features. App stores like iTunes or Google Play Store let you describe your app in a couple of lines. Actually, this is what users will read about your app before deciding to use it or not. Thus, it is important to make your first few lines of the introduction catchy and attractive. It can grab your audience's attention. Make sure to mention important points or information about the app separately if is required. For making your description more creative, you can even use screenshots or videos which help your users to understand the app and its features better.
Hope this article helps you understand the things to consider before developing IOS apps. Do follow this space for more updates.