Best 15 Games like Skyrim: You may have played skyrim but its good to explore something new everyday. If you have been playing the Elder Scrolls i.e Skyrim from a long time then you might be aware of it how amazing or curious it is, to explore a vast world full of opportunities. If you want to know some more games such as skyrim, where it provides to huge platform to connect with world and suc mesmerizing game elements are there and here you go. It is the beauty of open world games they provide. So, here are 15 amazing games like skyrim, you must know and play.
Middle-Earth: Shadow of Mordor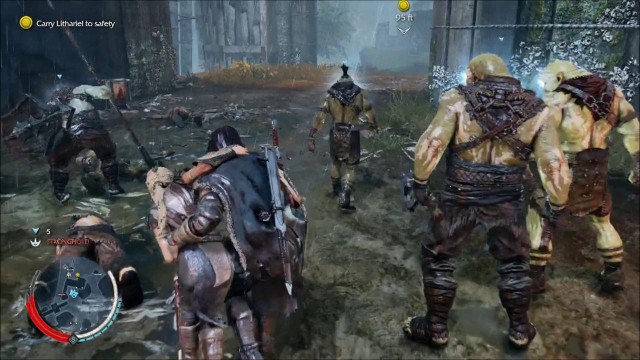 Game Type: Open-World, action adventure, RPG
Why you should try it : To know about it, this game is inspired from the book and comes between the timeline of The Hobbit and The Lord of the Rings. It takes place in the amazing world of "The lord of the Rings." In this you play as a ranger whose family was killed by Sauron and his evil forces. The character progression is fabulous and with progress, you can unlock new levels, new abilities and power. You have come back from dead to avenge your family. You must try the game once and can explore the entire world of it.
Dragon Age : Inquisition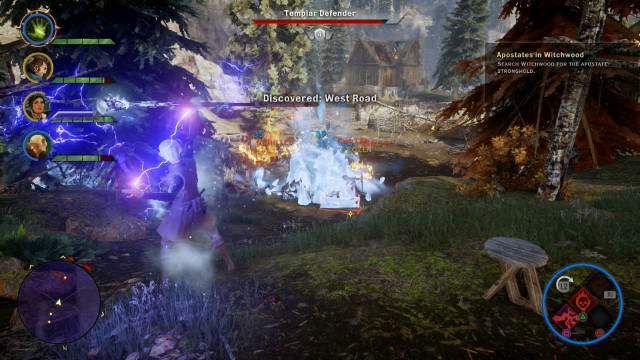 Game Type: Open-World, Action, RPG
Why you should try it: if you are a fan of Dragon Age series from long or have played these games, then you must know how it is or even if you have not played, we will suggest you to play this best game once. In this game, your mission is to settle the civil unrest caused by the breaches as your character in this game has the ability to seal off different breaches in the world. There are demons coming into the world through these breaches and you have to close them all. With the progress, your levels will be increased. You can also make a team in it.
Ryse : Son of Rome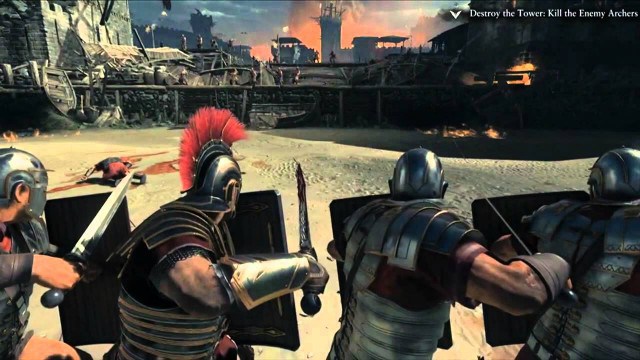 Game Type: Action-Adventure, Hack n Slash
Why you should try it : So, this one is a historical game where you can live in that virtual roman era. Its one of the best historical game with a lot of action but being neglected nowadays. The gameplay is simple but the combat is absolutely amazing. You start off as a Roman centurian who's trying to avenge his murdered family. You can team up with your co-players and can take the challenges together.
Dark Souls 2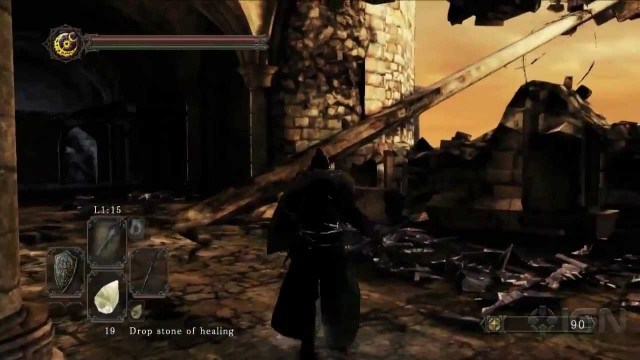 Game Type: Hack n Slash, Action, RPG
Why you should try it : Here comes a hard and tough rule. This game is a very punishing one and if you love to take chances and challenges then you must play it. In it, you just can't come and defeat anyone comes in your way because then you will end up dying very terribly. You must have some strong weapons and all then only you can save yourself and sometimes that even does not help.  Even the tutorial of Dark Souls 2 is so difficult to jump. Play it and luck to you.
The Witcher 3: Wild Hunt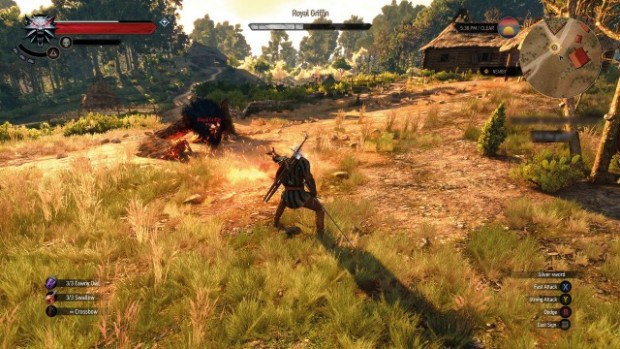 Game Type: Action-Adventure, RPG
Why you should try it : This game is one of the best and faming game of last year. It came as a competition for other popular games. It's eye catching detailed environment, amazing interactions, fluid combat system and offers a great world to explore. Control geralt and use his powers to fight with all the evils. Use magic to clear all the troubles and monsters in your way. The game has got many awards for its marvellous storyline and an immersive gameplay.
Dark Messiah of Might and Magic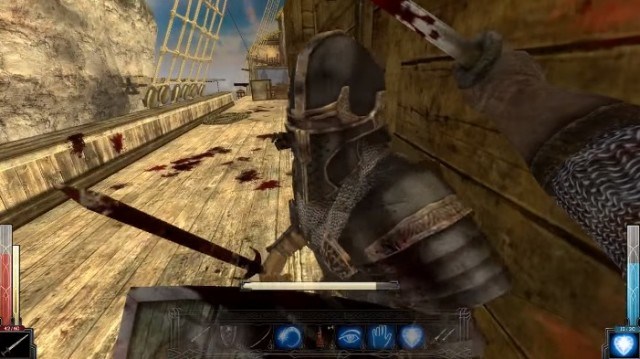 Game Type: Action, RPG
Why you should try it : test your powers along with the magic to be a winner. You will have to level up your performance to get amazing powers otherwise with the fast moves only, you will get defeated by your enemies. Each character needs to be developed into a powerful warrior. It is a mind and focussing game.dark Messiah of Might and Magic gives rewards to players who use tactics instead of brute force during combat. A good game to gain experience and enhance your character.
Neverwinter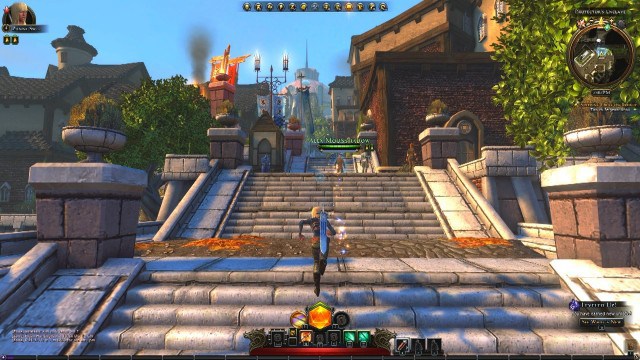 Game Type: MMORPG
Why you should try it : Neverwinter game takes part in the Dungeons and Dragons world and gives us a real life experience. You may heard about Dungeons and Dragons, in books or cartoons…but this game is really enjoyable. You can chose any one of the 8 different classes and each class possesses different abilities and power. It's like playing World of Warcraft on your Xbox.
Risen 3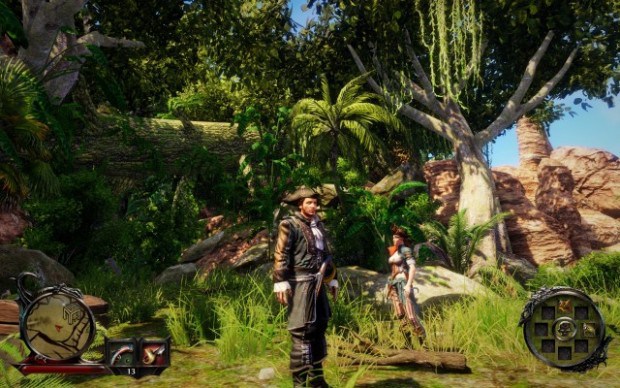 Game Type: Action, RPG
Why you should try it : Introducing with this game, there are most powerful creatures whom against you have to fight and anyone ever knows them. So you need to have strong powers and weapons to fight among them. Get ready for an amazing, action and adventurous game. You are the only person with the sake of humanity who will save the world from the devastating end. You must show you are not an ordinary human but one who can save them from these horrible demons.  You make sure that the choice you make for each quest will affect the outcome of it. Play it and level up you character and you will enjoy it.
World of Warcraft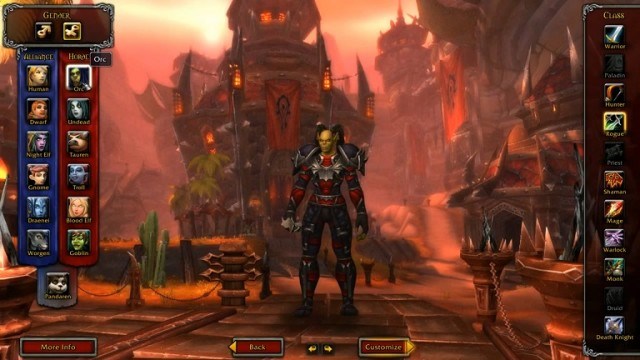 Game Type: MMORPG
Why you should try it : World of Warcraft commonly called WoW has one of the best and richest storyline. Different non payable characters have the greatest tales to tell you.this game team up with the biggest heroes and biggest villains of the Warcraft which makes it exciting. Customize your character and embark on the biggest adventure of your life where the game is full of quests and monsters.
Age of Conon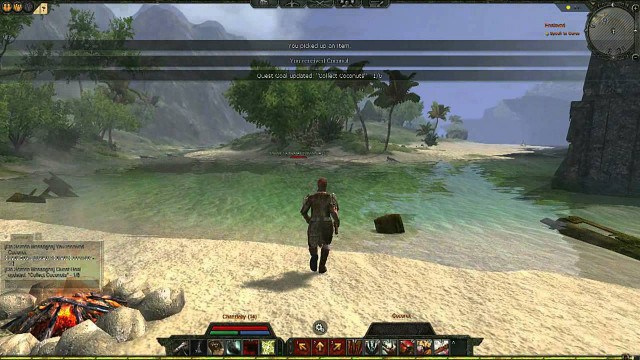 Game Type: MMORPG
Why you should try it : Another biggest multiplayer online role-playing game in the list as it provides the biggest maps so you can explore more. Age of Conan is usually based on the novels. You choose you character in it with a unique class. Choose you destiny in it and live the legend of Conon. Enhance your abilities and powers by performing well.
Divinity 2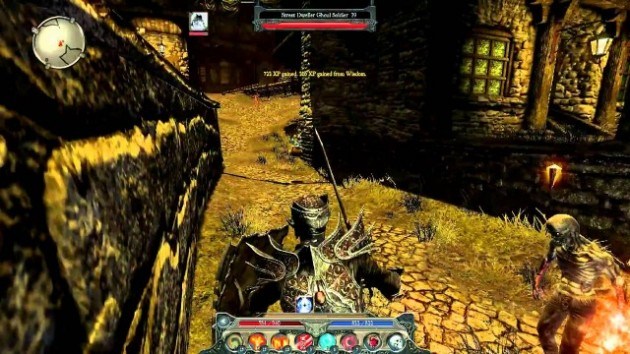 Game Type: Action- Adventure, RPG
Why you should try it : Divinity 2 gives the attention to some of the core elements taken from  popular games like Diablo and WoW. These elements has upgrading equipment, etc. It's main objective is action and hack n slash thing. Completing puzzles and all gives you an experience. The more you progress, the better will be your character and even you can create your portions for multiple effects.
Dragon's Dogma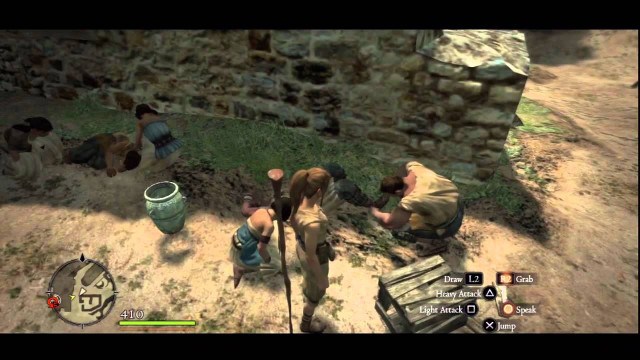 Game Type: Action, RPG
Why you should try it : This game was popular at some time so it's a last generation game but it has got so good responses from the players. It takes part in a fantasy open world where you can explore at your leisure. Choose your faction and become the best warrior or fighter, etc depends. The game is pretty similar to skyrim and you can play with AI controlled party members who will obey your commands and aid you in your quests.
Kingdoms of Amalur : Reckoning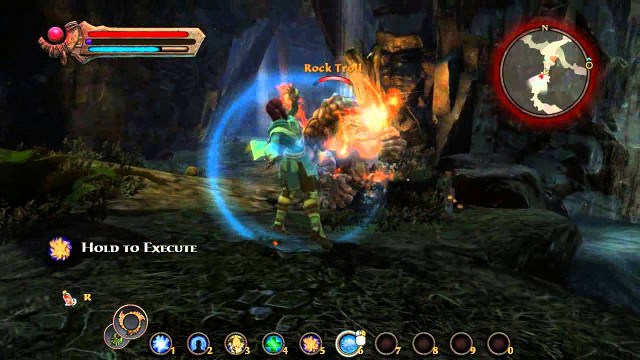 Game Type: Action, RPG
Why you should try it : It is one of the best single player role-playing game. After the game was releases, the developers behind this game got bankrupt. You get so many options in this nearly 22 different abilities in each class. Combat system is based on countering system and well, you can upgrade the traits and your character too, to get a role of perfect warrior. This game is like the GTA of fantasy world.
Gothic 3 
Game Type: RPG
Why you should try it :in this game, you have to slay the wild animals and monsters to earn extra points with experience which will level up your performance. It's all about surviving and improving your character. The combat system requires real focus because you need to time your strikes to chain combos and only then you can show devastating attacks to your enemies. It's a must play game.
The Witcher 2: Assassins of Kings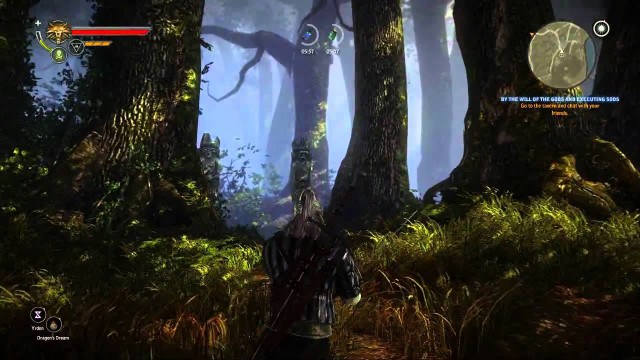 Game Type: Action-Adventure, RPG
Why you should try it :  Geralt of Rivia is the main protagonist in this game and he is a witcher. The plot of this game is, the witcher used his sword fighting skills to destroy monsters that caused trouble in the kingdom. Now its your job to break out of prison as you are wrongly accused of assassinating the king and prove your innocence. If you haven't played The Witcher 2, then you play it before playing The Witcher 3and it will give you more and better experience.
These are some of the best games one must play after Skyrim.