Hamachi Alternatives for Virtual LAN Gaming: Multiplayer Gaming is the next hot thing in the market. There's been a plenty of games designed for that only. Games where you can just hook up with your friends or other miscellaneous players online and experience real-time gaming. You can just connect with your buddies on a common LAN router and you're good to go. But, if you feel that you guys can't be together at a place, you'll have to hook up on an online public server which can be a lengthy process. Still no worries, as you can create your own Virtual LAN to ally with your friends and have a great uninterrupted gaming time. This idea came into existence which the Virtual LAN Creators came up with Hamachi, the first Virtual LAN hosting software.
Its been one of the most favored choices of many gamers out there. But still it comes with a few demerits, the major one being that, on a free account one Virtual LAN can add up to a maximum 5 clients only also including the host itself. Hah! what about that sixth friend of yours? What would he do? Moreover, users have reported a lot of trail and suspension issues as well. That is really frustrating. Normally, when you host and connect using port forwarding, the clients usually get a ping of 20-25ms, and on the other hand, on Hamachi, the ping extends up to almost a second. Clearly, there is a need to find substitutes for Hamachi. So, if you're done with it, we've got a better line-up of surrogates followed for your better gaming experience.
ZeroTier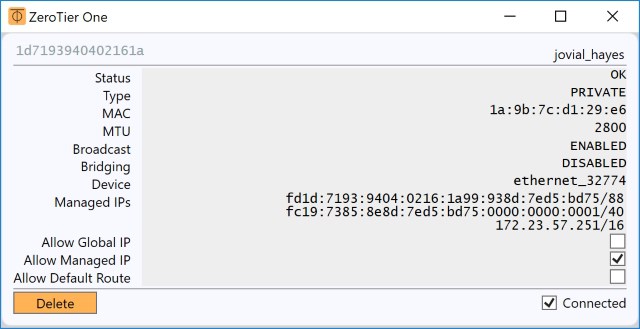 It might be an unpopular name but very popular at its deeds. It supports nearly all popular operating systems on the market like Android, iOS, MacOS, Windows and Linux. It is an open source software and is available in the App Store of iOS and Google Play Store for free. It delivers all the services like VPNs, SD-WAN and SDN within a single system. It is a super-comfy to use kind of software that bypasses the need of port forwarding. Since it is in the open source category, it stands ample amount of support from the community plus you can also opt for a premium plan to add to the support and have extra benefits over the standard one. So, if you're confused about which virtual LAN to use for your gaming or other VLAN purposes, the ZeroTier is the go-to option as one of the most basic yet powerful Virtual LAN.
Download (Free, Basic Plan – $29/month, Professional Plan – $100/month)
Evolve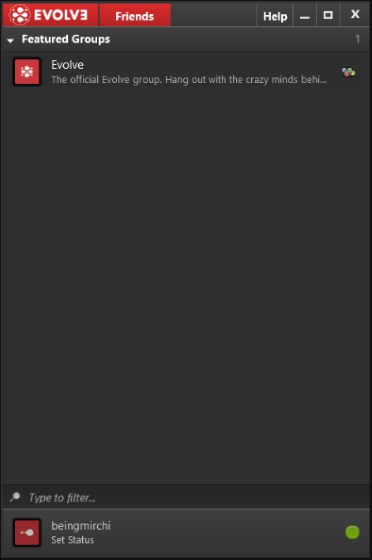 When it comes to VLAN gaming, Evolve has proven out be actually evolving at a great pace to become the first choice of gaming geeks. Just as Hamachi, it deploys its network adapters combined with extra tunneling drivers to expedite communication. It follows a Stream-like approach along with a feature-rich overlay to set the platform for most of the games out there. It not much time ago when the Evolve team collaborated with the Green Man Gaming effecting the direct purchase of games from within the Evolve app.
Apart from the casual gaming client features like matchmaking or party mode, the makers have introduced integrated live streaming in Evolve 2.0 at all conventional platforms such as Facebook, YouTube & Twitch. Also Evolve enables the users to text and voice chat each other from within the client.
Download (Free, Party+ $4.99/month)
GameRanger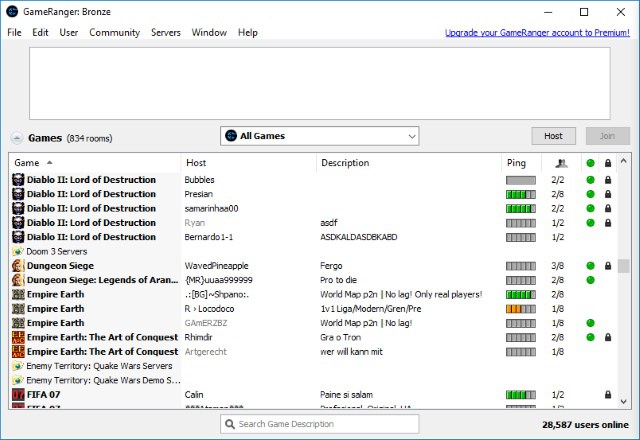 GameRanger was introduced in 1999 as a project back for macOS only but was later open to PC gaming in 2008. It is one of the most reliable platforms for LAN gaming while it may be somewhat shy in terms of the kind of features its rivals offer, but the standard of surveillance and dependability it has, is unparalleled. It achieves that appreciation because unlike others who deploy different drivers for LAN gaming emulation, GameRanger makes it all happen internally through its own client. Incredibly low pings and high surveillance are its major show off. But it lags behind at a point that Hamachi made any game happen over the network but, GameRanger is limited to some supported games only which is why every game's support has to be added to its client separately. In the nutshell, if it supports your game and you are hurrying towards an uncomplicated alternative, then there's GameRanger for you.
Download (Free, Silver Membership – $19.95/year, Gold Membership -$39.95/year)
NetOverNet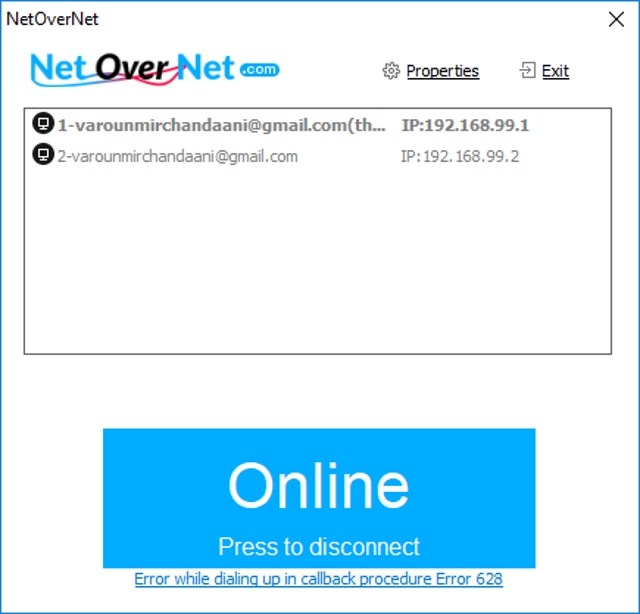 If you're searching for quite a basic VLAN host for your private gaming sessions, then your quest might end at NetOverNet. It is a lucid yet robust solution that makes your connection with distinct devices possible over the network. Most of the previous hosts in this list are more of a gaming friendly software while NetOverNet is substantially a straightforward VPN emulator that supports gaming also. In this, each device is recognized by their own login/password for a connection and are available in the host's virtual network by an IP address defined in the private area. Even though net being designed for gaming, it works arguably well for it.
Just when you think that's all, it takes something new out of its bag by directing access to remote computers that are constituted within the virtual network, thus enabling the data transfer for the clients across all systems. So, it is a decent substitute to Hamachi to create your own VPN. But the matter of concern is that it can just connect 16 clients on the max even on the advanced plan. Moreover, it isn't a good option for option for public sharing.
Download (Free, Base – $5/month, Advanced – $10/month)
Wippien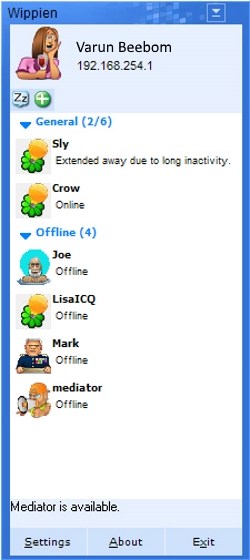 Who wants to install excessive bloat into the system, if the work could be done finely with 2MB only! Well that's what Wippien is famous for. It makes use of its WeOnlyDo wodVPN component to create a P2P connection with all clients to install a VPN. Not only it is absolutely free, but it is open source too. But there's a drawback that it works well on Gmail and Jabber accounts only and doesn't support other email domains.
For gaming purposes, it can be straight way used for any game that uses a local network for multiplayer. So, its no wrong to term it the lightweight champion of VPN creators.
Download (Free)
FreeLAN

Next on the list is one of the most generic and famous VPN creators, FreeLAN. It is very impressive at creating private Virtual networks, is totally open source and is customizable enough to establish a network under various topologies like peer-to-peer, client-server or hybrid. It fails at providing a GUI for operation thus you have to configure the FreeLAN file manually to execute the application, for guides are provided here. But, the community support at the backend of this software is very vital.
Games do run at this platform without any hinderance and avoiding any ping issues. On the whole, being a free substitute for Hamachi, it is a very comprehensive and clean VPN creator to opt for.
Download (Free)
SoftEther
SoftEther the short form for "Software Ethernet" is a very capable and user-friendly multi-protocol VPN creator. It runs on Windows, Mac, Linux, Solaris and FreeBSD. Identical to ZeroTier, it is also and open source software. Though, the interface might be pretty simple but it isn't the same for features. The application implements SSL-VPN Tunneling on HTTPS to pass through firewalls and NATs and gives resistance to highly restrictive firewalls as well. For privacy concerns, it provides AES 256-bit and RSA 4096-bit encryptions. SoftEther is no doubt a clean and reliable VPN solution and not to forget a free alternative for Hamachi.
Download (Free)
Radmin VPN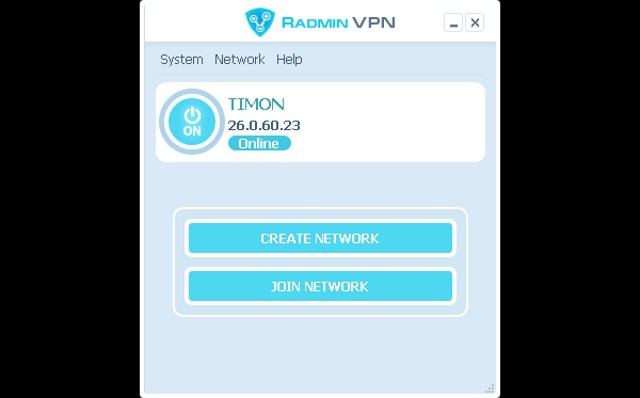 Radmin VPN is one most opted choice of Virtual VPN users. It is also a free VPN solution that does not put any limit on the number of gamers on the network. Credits to its incredible speed, gamers can have a delightful experience of gaming just as they play on LAN. The Radmin offers a blistering speed of up to 100 Mbps and puts you through secure VPN tunnel. Unlike others, Radmin is very easy to setup and maintain for both domestic and professional purposes. Free, speedy and secure, what more to expect, Radmin VPN is the right choice to make out there.
Download (Free)
P2PVPN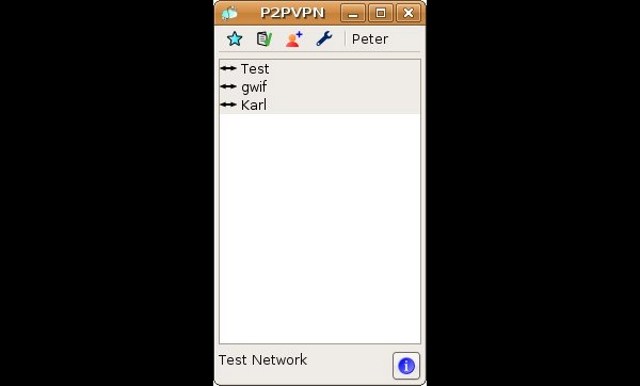 P2PVPN doesn't have an active team behind it. It was actually made by a developer for his thesis. So, many of you may think that's its accidently on our list, but it is too worthy a software to be like that. It brings to you a simple UI with some essential features while managing the VPN setup convincingly. It is directly accessible for the end users bypassing the need of a central server. It is a Java based application that is open source and holds compatibility wither older machines as well. It was last updated in 2010 so, in case of any issues with it, you might have to look for another option from the list. That being said, still it achieves a strong recommendation for gamers willing to play antiquated games like CS-Go over the VPN.
Download (Free)
Port Forwarding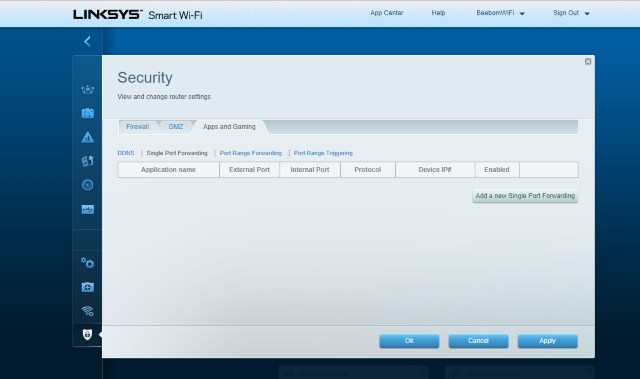 Port forwarding is the most basic and convenient way of Virtual LAN simulation when it comes to multiplayer gaming. Considering that, it swings both ways, it can be the go-to method for some while for some it could be a complicated puzzle. It is offered by most of the creators within their firmware, but it varies for each router. The conventional method is to enter 192.168.1.1/2 and move to router settings and then look into the port forwarding section. But it should be noted that, for each distinct game port has to be forwarded separately so it is quite a lengthy process. The biggest advantage is that it executes the highest speeds and allows unlimited users into your system on Virtual LAN. For more guides on port forwarding, follow us here.
Hamachi seems to be bit old now though it has a vast number of users for Virtual LAN gaming. But the user limit and ping issues have taken it down massively and made users to search for substitutes. We hope this list helps you out as much as possible on making your choice and have fun with your gaming sessions while you enjoy your coffee. Despite the fact that there are many more alternatives too, but we have tried to enlist every suitable option for your use that turns to be best.