How to unlock an iPhone : If you have purchased your I-Phone within the last year or two it's most likely that you would be able is most likely to be locked with a particular service provider. But does this mean you are stuck with a service provider? Perhaps No, glad you aren't stuck with that service provider for forever.
Your network would be able to help you to unlock your iPhone and most likely they would do this for free. There are chances that you might even be able to unlock the phone without even needing to contact the original service provider. In the article, we have mentioned various ways in which one can unlock all iPhone models, either through an unlock code from the network itself or by using a third-party service. If you are looking to unlock your iPad instead of your iPhone the article will help you with it too.
Is iPhone unlocking legal?
This is something important to be answered. So, yes unlocking an iPhone is absolutely Legal and if you've finished paying for your contract or you purchased it outright unsubsidised. However, if you haven't finished with your dues and are still in process of paying for your contact then this means that you don't fully own the iPhone, in this case, its best to check with your carrier before unlocking it.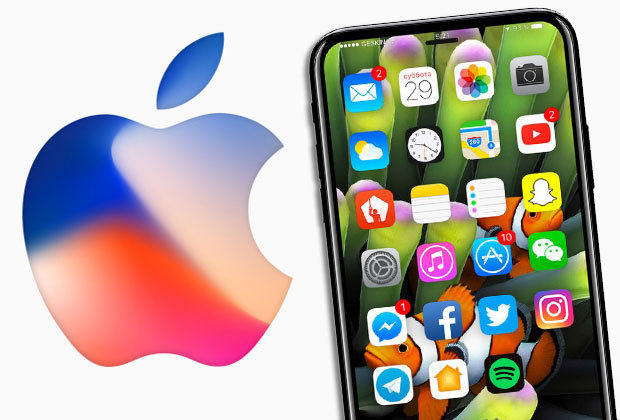 Firstly, you would have to be sure if your iPhone is locked or not and below are the ways mentioned to find out the same. This error usually pop-ups if your iPhone is a second hand one or you have borrowed it from your friend or a family member who has himself updated himself to a newer model. If it's a locked phone you would find that your iPhone won't be working on your mobile network and this is because it is tied to a different network operator.
Also read: How to Solve Rats WebGL Hit A Snag Error
Now, if you are absolutely sure that your phone is definitely locked then read on to find out how you can unlock it.
How to unlock an iPhone: iPhone 5s
How to unlock your iPhone
The first and foremost thing to be done is contact your provider and request them for an unlock using the contact details and the online tools which are listed below. If you don't have the original SIM with you then you would need to reset the phone before it can be unlocked. Power down the phone and then replace the old SIM card with a SIM that is of a different network operator. Now check your iPhone if it is able to connect a phone call over the new network operator. This is most shortened version but we will see through each process in a bit more detailed view.
Contact your network provider
This article has been prepared by the UK's most popular carriers to help you get your iPhone unlocked if in case it is restricted to that network. Just Scroll down in order to find your carrier and their specific process in order for getting a device unlocked.
EE (including Orange and T-Mobile)
In case you have a T-Mobile, EE or Orange account that is there for at least 6 months and you have paid all your bills up to date, EE will definitely unlock the phone for you. If you are still in the contract then they do this for a cost of 8.99 pounds and they would take a time of up to seven days which is not ideal in most cases.
If you have enough credit to pay the 8.99 pounds admin fee and also you are amongst the Pay as You go customer and then EE would unlock the iPhone at the same rate.
However, if you aren't an EE customer yet you have an iPhone that's locked with EE would have to do some extra work and if you have received it from eBay there are high chances that it isn't going to be an easy task. First, you would have to find the original owners name and the EE phone number and maybe even some extra additional account information.
Of course, one cannot every time manage to get this lucky to find all possible information they need in this case they would need to use the third party unlocking services as mentioned later in the article.
Vodafone
Similar to the EE even Vodafone requires you to have an account or know the details of the person who did. If you have all the details available to you already then, you can go straight ahead and use Vodafone's online unlocking form. It would take them approximately 48 hours to get back to you and up to 10 days to unlock it, and most importantly the company does this for free.
Three
This company tries makes things much simpler and you'll be pleased to know. On its website, it states that any iPhone which had been purchased after 1 January 2014 from Three would be automatically unlocked as soon as you connect it to WiFi or connect it to iTunes. But if you have purchased your iPhone before you need not worry because you simply need to connect your iPhone to iTunes and then restore the device to unlock it. All you have to do is back up your content first as restoring it means wiping up all the data present on the phone.Alternatively, you can also fill out Three's online form.
O2
If your phone is locked to the network of O2 all you would have to do is fill in a form to unlock it. If you pay your bills on a monthly basis then you might get your phone unlocked at any time but you would still require paying for the remaining contract. The customers that are part of the Pay & Go of the O2 would have to wait for 12 months before they can get to unlock their phone. Even though the website claims that they would charge an amount of 15 Pounds but when we spoke to the O2 representative they asserted to unlock the O2 iPhones for free. The same representative also gave the information that if you are not an O2 customer then you might simply put a non-O2 SIM card into the iPhone and then plug it into your computer and further open iTunes to unlock the iPhone, but this is not a tried and tested trick by us.
We would recommend everyone who is trying to unlock their iPhone to try the above trick even before filling in the form and even if they are an O2 customer as this could save a lot of time and efforts. It takes almost up to 72 hours for an O2 to unlock an iPhone.
Virgin Mobile
Virgin proclaims that any iPhone that was purchased from the company within the last year or so would be unlocked but the older phone does not have the same luck. The good news is that all one needs to do is update your iPhone to IOS 8 or a later and things would be good to be unlocked.
1×1 pixel
IF your phone can't comply with the most recent version of the IOS which means that your iPhone is either the 4th model or an older version then you would be able to perform a full restore of your iPhone to unlock it. Don't forget to back up your data first because after restoring all your data wipes up.
Tesco Mobile
You might call Tesco on 0345 301 4455 and choose "unlock your mobile" and they would unlock your mobile for free. However, they would only do so if you've been with Tesco Mobile for 12 months or more, or if you've completed your contract.
Giffgaff
They have a handy tool which lets us figure out how we could unlock our Apple iPhone from its network:
Using a third-party unlocking service
Using a mobile phone unlocking service is the best alternative present for one contacting their carrier service provider and asking them to unlock the phone. They are many retailers present in all areas who can arrange the unlock code for a small fee which is usually fixed around 25 pounds.
Although these people are not reputable one can always find these online services that would help you unlock your phone but we aren't much of a promoter for the same but if you still want to use one of them then make sure you go through all the small prints before you buy it because they might just ask you to pay extra bill by the end of the process.
One of the services tested by us is the Doctor SIM which promises to repay the money if the unlock is unsuccessful, so probably you can try it out if you have tried all of the methods listed above. Doctor SIM was successful in unlocking our phone with no problems and no hidden fees and hence we felt confident in recommending them.
How much should I pay?
In an ideal situation, you should not be paying anything as your network provider should do it for free but many carriers are still setting admin charges of up to £20. Third parties have a price range that varies from 10 pounds to 25 pounds and one should not be paying more than that. Try to make a way if someone quotes a higher price than mentioned.
How to tell if the unlock worked
Once your phone has been unlocked you will receive a confirmation from the carrier. Now follow these steps:
Power down the phone: hold down the Sleep/Wake button and swipe your finger across as directed.
Remove the older service providers SIM card from the phone.
Once the older SIM has been removed reinsert the new SIM into it which is a different service provider.
Reinsert the SIM card holder into the iPhone.
Test it by Making a phone call, and this will ensure that the iPhone is able to connect to the new network. If it can then, it's unlocked!
How to update an unlocked phone without the SIM card
If you had requested for unlocking of your iPhone but you have yet not received your original SIM card then you would have to reset your phone before its unlocked. For this, you ought to ensure that you have requested for an unlock from your carrier. After this follow the below steps.
Back up your iPhone. This can be done by either using Backup (Settings > iCloud > Storage & Backup > Back Up Now) or by connecting the iPhone to a computer and Using iTunes to perform a backup.
Erase your iPhone. For this click on Settings > General > Reset > Erase All Content and Settings.
Complete the setup assistant and restore from your backup.
The phone should now be unlocked.
Also read: How can you log out of facebook messenger?