Samsung Galaxy S7 Bloatware List 2018 : saw the coming of two great phones from the leading mobile manufacturer, Samsung, The Samsung Galaxy S7 and Samsung Galaxy S7 Edge. Samsung Galaxy S7 and Samsung Galaxy S7 Edge were fully loaded with latest hardware and software features.
Well as we all know a beauty icon comes with one or two flaws and so did the Samsung's above mentioned mobile phones. And if you have bought the new Samsung Galaxy S7 and S7 Edge, you would have noticed that Samsung Galaxy S7 and S7 Edge comes with a lot of pre-installed apps. Whether it be carrier-branded apps or third party, they literally cause a mess as not all of them are useful for everyone.
So, to help you out with this and to make your Samsung Galaxy S7 and S7 Edge truly feel like yours, we present you a breakdown and recommendation of which apps to keep and which to delete.
How to disable Bloatware on the Galaxy S7 ?
Open your App Drawer.
Tap and hold the app you want to delete or disable.
Drag the icon over the trash can icon on the top left of the screen. 
Third-Party Apps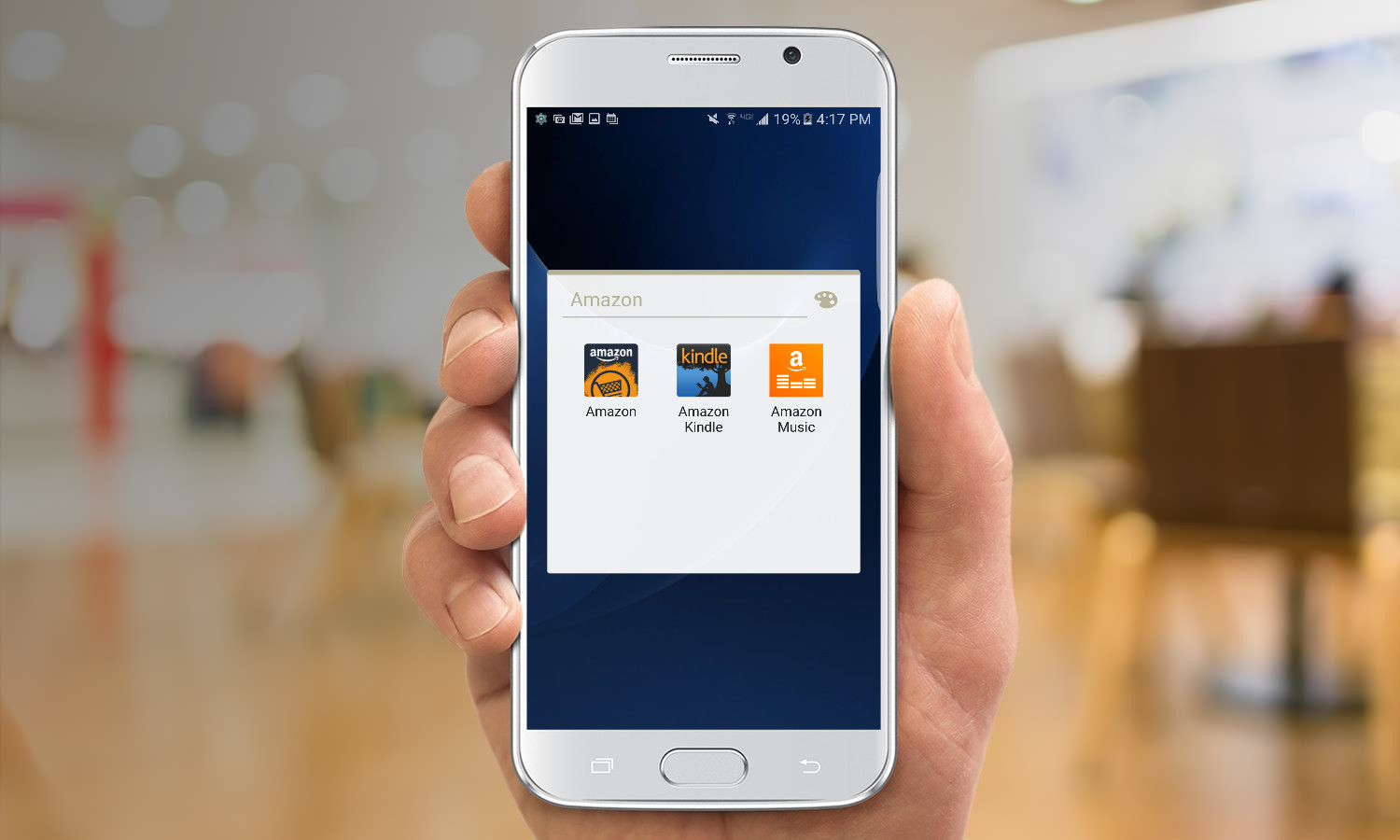 Amazon- KEEP
If you prefer Amazon for your shopping purposes, then this app is worth having as it makes your shopping experience easier and convenient. Amazon app also lets you access Amazon Underground, which by the way is the great way to get free apps that will cost you a fortune on Google Play.
Amazon Kindle- CONSIDER
Amazon kindle is one of the best book reading apps available on the internet and if you have a thing or two about book reading, you can keep this app. But if you are not interested in book reading on your phone then you should delete the app.
Amazon Music- CONSIDER
If you are already having an Amazon Prime subscription and have saved playlists on Amazon's music service, then you should keep this app. Otherwise, you are free to delete it from your phone.
Facebook- DELETE
Facebook's mobile app for Android is one heck of a thing for your phone's battery as one thing it does for sure is to drain your battery. Instead, use the free Metal for Facebook app, which replicates the experience without zapping your power.
SAMSUNG APPS

Memo- KEEP
This is the app you should definitely be keeping to keep down the track of your notes and stray thoughts, all at a single place.
My Files- KEEP
You will definitely be needing this to access your documents or the other files you will ever download from the internet. This app lets you access your device's internal storage.
Samsung Gear- CONSIDER
Samsung gear is Samsung's companion app to its gear smartwatches such as Gear S3, so you can only use it if you have a Samsung smartwatch. Keep it if you have a Samsung Gear otherwise throw it in the trash bin.
Samsung Milk Music- CONSIDER
With over 200 radio stations in genres ranging from Pop, Rock and Hip Hop to Latin, Alternative and Electronic, it could be an effective alternative to other radio service apps if it comes free on your Samsung device (as it doesn't come free on all the Samsung Devices). You can give it a try if it's free or you can delete it.
S Health- KEEP
You can keep this app as it helps you monitor your daily activities by keeping a track of your daily steps, calories burned, distance travelled and much more.
S Voice- KEEP
Though it is a good voice assistant for hands free control of your phone, but it enables other nasty tools such as S Translator, Voice Memo and Car mode.
Verizon Apps

Message + – CONSIDER
You'll see Verizon's Message + right on your shortcuts bar. It comes with a Glympse feature, that lets you share your location easily that too with an integrated photo editor, eGifts and in depth customisations. You can keep this app if you are interested in these features otherwise you can delete it.
NFL Mobile
NFL mobile app provides the videos and stats from NFl. It also offers live streaming of games depending on the subscription you've bought. So, if you are an NFL enthusiast, you can keep it otherwise it is jus useless for you.
Slacker- DISABLE
You should disable this app as it finds no use on your device until or unless you are already a Slacker fan. Milk's music's interface is still better than Slacker's.
Caller Name ID- DISABLE
It lets you identify calls from unknown numbers, see known names in your call log. Android does the exact same thing in a more efficient way, so you can deactivate or disable this app from your device.
My Verizon Mobile- KEEP
It lets you monitor your data usage and will notify if you're about to go beyond the limit you've set. It also lets you view and pay your bills. So keeping all this in mind, you should keep this app.
Voicemail- KEEP
This app helps you easily access and listen to the voicemails other people left for you instead of dialling *86 everytime. So, you better keep this app on your phone to avoid this mess.
VZ Protect – DISABLE
It offers security options like scanning for malwares, blocking risky websites and locking and erasing a locked device, but there are other apps available which are beat it in every aspect. So, you should disable it and look for other apps for these purposes.
VZ Navigator- DISABLE
VZ Navigator provides a customisable mapping experience that enables you to put your favourite places and brands front and centre. But it doesn't stand a chance against Google Maps and so is of no use on your device.
Cloud- DISABLE
Verizon provides 5GB of free storage for back up related options but you'll have to pay more for additional storage. Why cloud, when you are getting 15 GB of free storage with Google Drive, so there's no reason to keep this app.
Go90- DISABLE
It provides you free TV streaming with a very cool feature that lets you trim a specific part of any of its videos to send directly to friends. But the TV streaming does not provide you with rich titles or popular shows. There are thousands of apps out there which provide the exact same thing with the more premium content for free or even minimal price. So, there's no use of keeping this app on your device, it will only eat up your storage space.
Note : Images used in this blog are taken from Tom's Guide.