This year, smartphone users have a lot to rejoice for as phones promise to be faster, smarter and better. Smartphones this year will be thinner without compromising on performance or battery life. There will be an increased use of online wallets and e-payment systems because of the ease of use of these in the latest smartphones. All this will contribute towards a more connected, digital world. Although there was talk about augmented reality being a dead technology, the Virtual reality is still going strong. This year will see a lot more smartphones enabled with the technology which will provide an immersive experience overall. Design trends will drastically change leading to better-looking phones. Digital assistants will also become more common. Here are some of the top trends to look out for in smartphones in 2017
1. New Smartphone Designs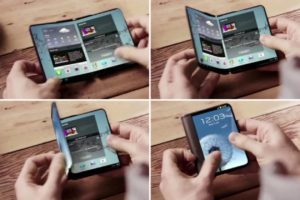 The smartphone industry as a whole is moving towards the concept of a bezel-less smartphone. Removing the bezel has always been a dream and it is finally being accomplished with phones like the latest Samsung flagship, the S8. A bezel-less design is the main trend to look forward to this year. Thinner phones will also have a good market and most smartphone manufacturers are focusing on building better smartphones at thinner sizes. When talking about designs, it is also important to talk about modular phones. Accessories are also taking over the market.
2. Technological upgrades

The main comparison between smartphones is the processing speeds. This year promises to have more phones with higher processing speed because of the availability of superb processors. Qualcomm has announced the launch of its latest Snapdragon 835 processor. Mediatek's processors are also all the rage now which will continue throughout the year. Better processors with some competition will mean that prices will become cheaper. This translates to cheap phones with superb processing power.
You may also like : Mind Boggling Technological Inventions for the year 2017
3. Virtual Reality Upgrades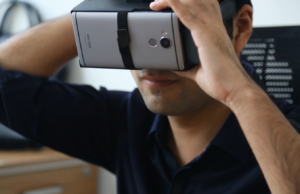 Virtual Reality till now has been something only flagship and higher end phones offered. With the increasing popularity of VR it will be possible to see virtual reality enabled smartphones at cheaper prices. Virtual reality needs a lot of resources so it helps that there are new processors coming out this year that can take the load. Virtual reality enabled devices will also come with a superb screen resolution. This is to provide an all-immersive experience which will make it possible to explore worlds in VR.
4. USB-C Ports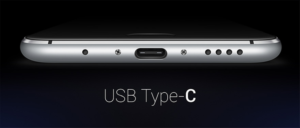 This year will see an increased number of smartphones with the USB-C ports. This is a change from the traditional USB 2.0 ports that most smartphones nowadays have. USB-C ports are very useful not only for charging but also for high-speed file transfer. Devices with the USB-C port can also connect to high definition monitors and headphones and external storage devices without any lag.
5. Bluetooth 5.0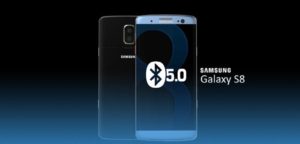 This is possibly the most exciting feature to look forward to this year. The Samsung Galaxy S8 is the first smartphone to come out with Bluetooth 5.0 connectivity. The new upgrade promises two times the speed and four times the range of its previous generation. With Bluetooth 5.0 you can have a connection of up to 40 meters in line of sight and 120 meters with obstructions. This will finally allow you to take your mobile device wherever you go around the house without compromising on a speaker connection.
These are the top trends to look forward to in 2017. Are you excited? Which smartphone feature are you most excited about? Comment below:
You may also like : Battery Life is not longer a problem with these smartphones!