Surfing is not at all a popular sport in India, a country of a billion people. Indians have little to no idea of how surfing works and the sport is obviously not given as much importance as the country's biggest money minter, cricket. Surfing is a water sport and Indians prefer sports which they can watch in stadiums and cheer on. Even though India has three sides of coastal areas and the 2nd longest beach in the world at Marina, surfing is still not very popular even for recreational purposes. To defeat literally all odds against her, Ishita Malaviya had a grueling path in front of her to become India's first female surfer.
Born in Mumbai, Ishita moved to Manipal, a coastal city in Karnataka to pursue a degree in journalism. Her life changed for the better when she met a German exchange student who showed her the ropes of surfboarding. Ishita fell in love with surfing at once and it was an uphill battle for her from then on from convincing her parents to let her pursue surfing as a passion to create awareness about this non-existent sport in India.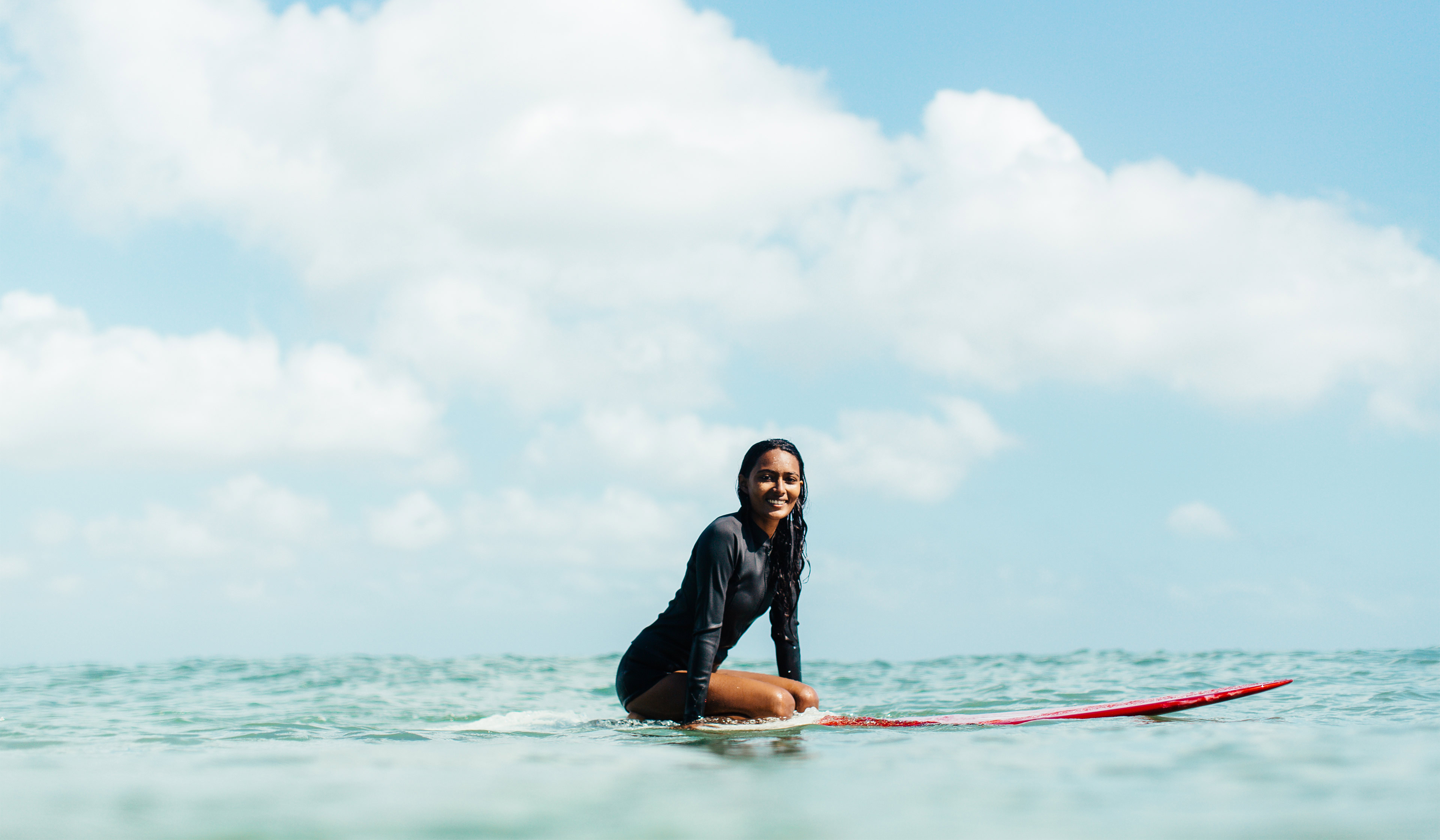 After making it her passion, Ishita wanted to learn from the best of the best. She approached the surfing Swamis, based out of Mantra surf club in Mulki, Mangalore who were the pioneers of surfing in India. After learning the art of surfing, Ishita wanted to go one step further and establish her own surf club. This was truly a hard time for her because she had to convince her parents that she was quitting journalism and was going to continue her passion of surfing which has next to no awareness in India, leave alone fans. Ishita founded a surf club in Udipi after converting an old bar at the beachfront with the help of her partner, Tushar Pathiyan.
The club serves a dual purpose as Ishita teaches lessons based out of Udipi and the club also trains students of nearby schools to become junior lifeguards. To fund this program, Ishita took up a collaborative effort along with the Australian Life Saving Society and AustSwim.
Surfing has been the lifeblood of Ishita and she works hard to keep her club in the now. All her hard work paid off in 2013 when she was sponsored by Swimwear brand Roxy which chose Ishita to sponsor as she was the first woman surfer from India. Ishita is a cat lover and also feels the ocean is her second home. She feels more women ought to come out and surf to understand how the ocean works instead of being intimidated by it and only letting men venture out into the seas.