Fitness Trends : These days to say that fitness is to people what soul is to the body would be a tad dramatic but not untrue and definitely not an overstatement. Like each year, 2018 has also already seen the top 10 fitness trends quickly emerging. With so many fitter people all around, whether they are your significant others, co-workers, friends and family or that actor/actress/celebrity that you so intently follow on social media, fitness has become a way of life. Rather than it playing a second fiddle to our daily chores and work, our day starts with fitness (well, for some of us, at least).
Some people might argue that fitness is much more than following trends and it's just about staying healthy that should matter. However, the coterie that we so lovingly refer to as "fitness freaks" would disagree. It is only when you are passionate to the point of being consumed by fitness that the true benefits visible results will emerge, they would say.
Top 10 Fitness Trends for 2018
Well, so here goes our list of the top 10 fitness trends for 2018:
1. High Intensity Interval Training (HIIT)
As the very name suggests HIIT or High Intensity Interval Training entails little spurts of high intensity training which is then usually followed by rest and recovery. This 30-minute fitness trend is not a new kid on the block. You might be surprised to know that way back in 2014 too, it was one of the frontrunners when it came to the list of top fitness trends. In 2018, this is back and is extremely popular with the said "fitness freaks" as it is a sure way to burn fat.
2. Group Training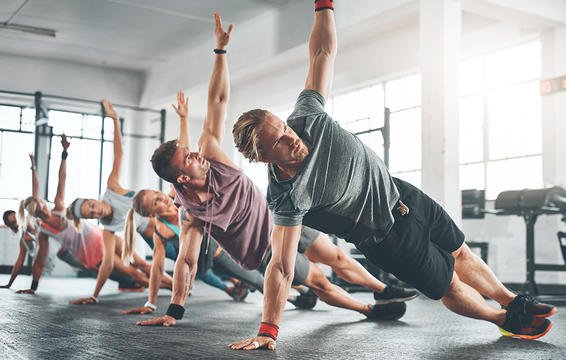 For our second leading fitness trend of 2018, we will be oblivious to the saying that "two is company and three is crowd". In fitness parlance there is such a thing as group training. In fact for group training, the more the people the merrier. The group training sessions are usually led by an instructor handling a group of about 5 to 6 people. Hence, the collaboration between the group members can give you opportunities to try out new techniques and new fitness regimens.
3. Wearable Fitness
The market is currently flooded with technology that helps you to get into the fitness and stay there all the while helping you to track your body's fitness level. Whether it is heart rate monitors, GPS tracking devices, activity trackers or smartwatches, wearable technology lets you concentrate on the process of actually burning the calories and leaves the mathematics of it all to the fitness gadgets. There are smartwatches you can buy in 2018 for Wearable Fitness.
Also read: Body Healthy Wearables for Holistic Living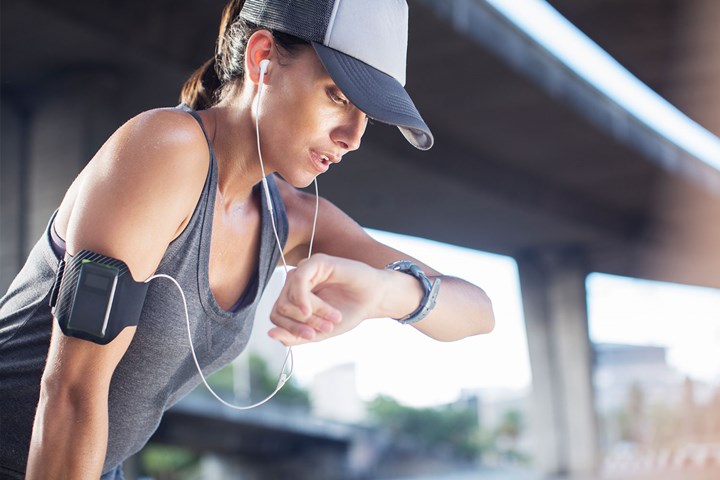 4. Bodyweight Training
If you are someone who is a no-fuss kind of exerciser or fitness enthusiast, you will love this latest trend. Bodyweight training is in some ways a back-to-basics kind of program where you can just about anywhere and with minimal equipment. The upsides are tremendous and multiple. We can't really think of any downsides.
5. Strength Training
Doesn't matter what your age is or for how long you have been into fitness and exercise regimens and healthy eating, strength training is a sure enough way to ensure that the body becomes more resilient to muscle decline that is associated with age and also keep you internally healthy with a healthier heart and stronger bones. Like some fitness trends on this list, this one too has been a crowd pleaser over the years.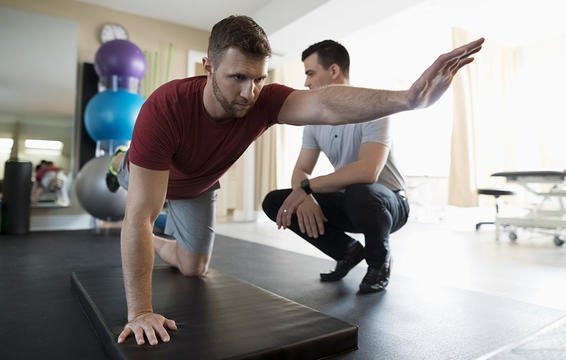 6. Qualified and Certified Professionals
You have to understand that it is one thing to be all gung-ho about fitness and a completely different ball game to actually understand which exercises and more properly which regimens would best suit your body's needs. And who better to enlighten you on that than a certified and qualified professional, whose precise expertise is this. At the end of the day it is our body that we are dealing with and though we have all good intentions. The lack of knowledge as to what works for your body and what does not can and does do more harm than good. A good (read qualified and certified) trainer will not push you to extremes only for the sake of it. Moreover you can trust him/her since his/her qualification would make him/her well conversant in gym safety norms, proper exercise guidelines etc.
7. Yoga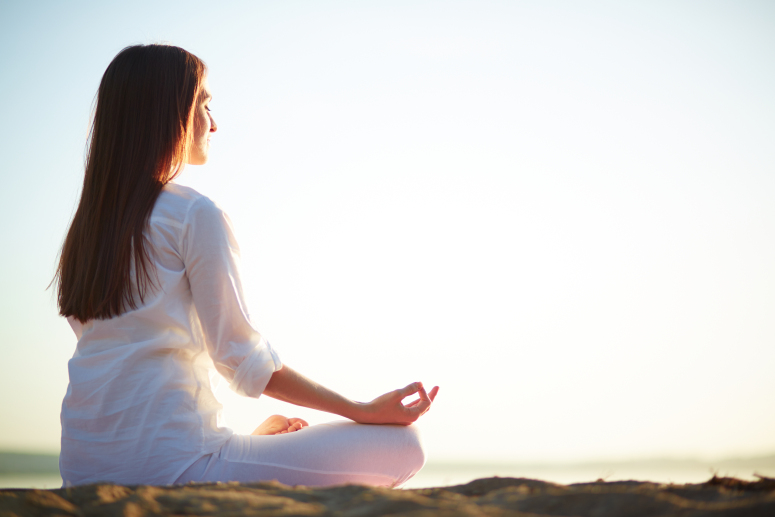 People who swear by yoga would be devastated that it is number 7 on our list of top 10 fitness trends for 2018. Yoga is not an exotic, mystic practise of the Orient and India any more. What sets yoga apart from other trends is that it works both ways. Yoga works on improving your internal well-being and when internally you are in a happy and good place, it reflects externally as well. Probably that is why yoga has a long line of takers. Out of the many styles, choose the one that will help you combat issues that hinder mental and physical well-being. Regular practitioners opine that yoga as a discipline eradicates stress, and improves body balance and flexibility. The benefits of yoga are manifold, just saying.
Also read: Styles of Yoga | Which Style of Yoga Is Best for You?
8. Personal Training
Personal trainers like qualified and certified professionals are the men/women of the hour. You might be a fitness aficionado and exercise on your own, however, are you completely sure that's the right way to do a plank or a bench press? Hence, we need personal trainers. Even a few sessions with them will put you at ease trying out new exercises or make you confident while trying out old moves. Lack of an intervention from a personal trainer early on in your overzealous quest to be fitter can backfire and you might end up with injuries.
9. Programs for the Silver-haired
Gone are the days when our older adult population used to sit at home watching daytime television, making quilts or were found in retirement homes playing Bingo. Today, even if the silver-haired part of the populace is found in retirement homes, or not, they don't just sit there and play Bingo. They know how to take care of themselves and there are several fitness programs that have been initiated for them. Exercising helps them understand their bodies better is also a great tool to help them meet new people and just be out there in the wide expanse.
10. Functional Fitness
If it's on your mind that you would use strength training to work on body balance, co-ordination and endurance, functional fitness is just your cup of tea! But you don't have to go to the gym for functional fitness. When you are lifting boxes, walking up and down the stairs, lifting groceries, moving furniture, you are unconsciously practicing functional fitness. It is called functional fitness because it targets your whole body – your arms, legs, back to just a name a few areas. Everyday activities that require your muscles to work just get a fancy name (functional fitness) when done in a gym.
Exercising is a near foolproof mechanism to ensure that your mind and body are well aligned and collectively they put you in a happy place. Though new fitness trends emerge every now and then, it is important to remember that your body will give out the right signal to you. If a fitness trend or exercise regimen works for you and your body, stick by it, or else there are others to try out but only under expert supervision.
Also read: 10 Tips to Get Motivated and Energetic for a Whole Day