What to expect from Samsung Bixby 2.0 & other Innovations at CES 2018
As we gear up for one of the most-anticipated and celebrated tech shows of all time, Samsung has a bag full of surprises for the global audience. With CES 2018 approaches, all eyes would be now on the Bixby Voice Assistant and how Samsung has reinvented the same— for better coverage and functionality. While the Bixby Voice Assistant is the leading protagonist of the upcoming CES press conference— scheduled next week, Samsung will also unveil select televisions, consumer electronics and home appliances.
Why CES 2018 is Critical for Samsung's Bixby?
To be precise, Samsung has already been pushing the Bixby voice assistant onto some of its ambitious projects, allowing customers to work alongside a technologically-equipped sidekick. Be it tweaking the settings for better device performance or addressing the untouched aspects of the concerned gadgets, Bixby previously came across as a utilitarian voice assistant but Samsung has plans of upgrading the same to a considerable extent.
2017 saw Bixby unveiled on the Galaxy S8, Galaxy S8 Plus and even the Note 8 and in 2018 we are going to see a better version of this much-hyped voice assistant. The CES 2018 is a great platform for Samsung to launch the second generation of its Bixby voice assistant, slated to arrive on devices other than smartphones. Bixby 2.0 will feature on the 'Family Hub' refrigerator and even some Smart Televisions, as envisioned by the company, back in October 2017.
Also read: Samsung Galaxy J8 Latest Update and Release Date
Coming back to the actual discussion as to why CES 2018 is such a critical event for the Bixby— Samsung has plans of taking Bixby to yet another level, in front of a global audience. That said, Samsung is also trying to ditch the stereotypical assumptions which people have regarding its vision. Moreover, Bixby 2.0 is expected to change how individuals perceive Samsung's approach of cramming in a lot of features in its devices by offering seamless accessibility.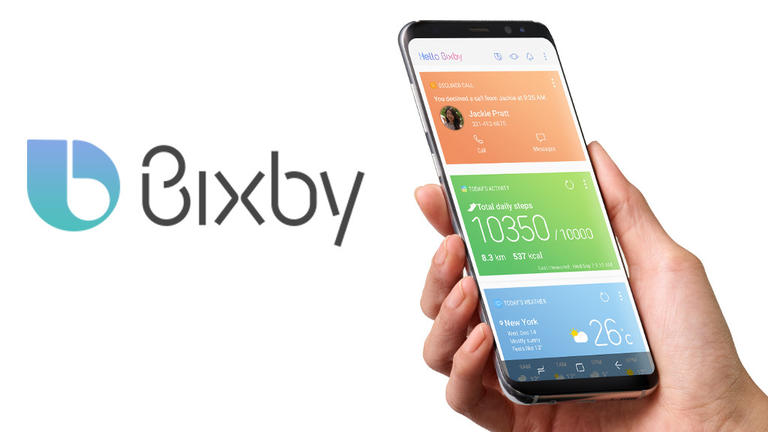 Analyzing Samsung Bixby's Ambitions
In a nutshell, Bixby aims at improving the overall device using experience for the individuals. This voice assistant has ambmanufacturerstering the arena where other manufactures like Apple and Microsoft have already established their supremacy with the likes of Siri and Cortana, on-board. While individuals have already heralded these assistants as the future of device interaction, Samsung's Bixby 2.0 aims at bringing forth certain improvements and additional skill sets for surviving in this keenly contested market.
According to reports released by Gartner, by 2019, the majority of global consumers will use digital assistants for interacting with their devices and smart home appliances. Therefore, the CES 2018 comes across as a major event leading towards Gartner's presumption with several companies planning to unveil a bevy of smart devices— possibly equipped with Google Assistant and Alexa.
Understanding the Bixby 2.0
The 2018 version of Bixby comes with several aces up its sleeve. Firstly, Samsung promises improved capabilities when it comes to processing natural languages. In addition to that, a deep linking algorithm is also existent on this version of Bixby Voice Assistant. This way, it can now better identify the users while predicting the existing set of gadget-centric requirements. Moreover, this update also sees the company integrating predictive technology, allowing Bixby to work in cohesion with the third-party applications. As strategized, Samsung will make use of Viv's technology— a company acquired by Samsung in October 2016— for rendering predictive intelligence of the Bixby 2.0. Based on Viv's skill-sets, Bixby 2.0 will understand customer requirements and extensively engage with them in fulfilling the same. Dagg Kitlaus, a Siri co-creator is also in the team that's working on Bixby and he promises that Bixby 2.0 won't exaggerate the usage of prefabricated commands as seen on myriad AI assistants.
Also read: Samsung Galaxy Note 8 vs iPhone 8
Bixby's Extensive Set of Features Clubbed with other CES Revelations
Although Bixby originally surfaced as a smartphone-specific voice assistant, the 2018 version will offer a newer interface, with feature sets evolving with the nature of devices. For the 'Family Hub' refrigerator, Bixby 2.0 will recommend recipes and enlist the items present in the kitchen. For televisions unveiled by Samsung at CES 2018, Bixby will apply predictive intelligence to an individual's TV viewing patterns and start showing similar programs once the device is switched on.
The common determinant of all the innovations is the voice integration which looks like a wise move from Samsung— considering the expansion of digital arena and involvement of diverse voice assistants. LG is already planning to integrate its upcoming televisions with Google Assistant while continuing its tryst with the Amazon Alexa. In addition to that, Sony and even a Chinese television maker, HiSense are also working alongside Google Assistant and Alexa for beefing up their existing and upcoming television sets. The existing landscape, therefore, is a great encouragement for Samsung— going forward with its Bixby 2.0.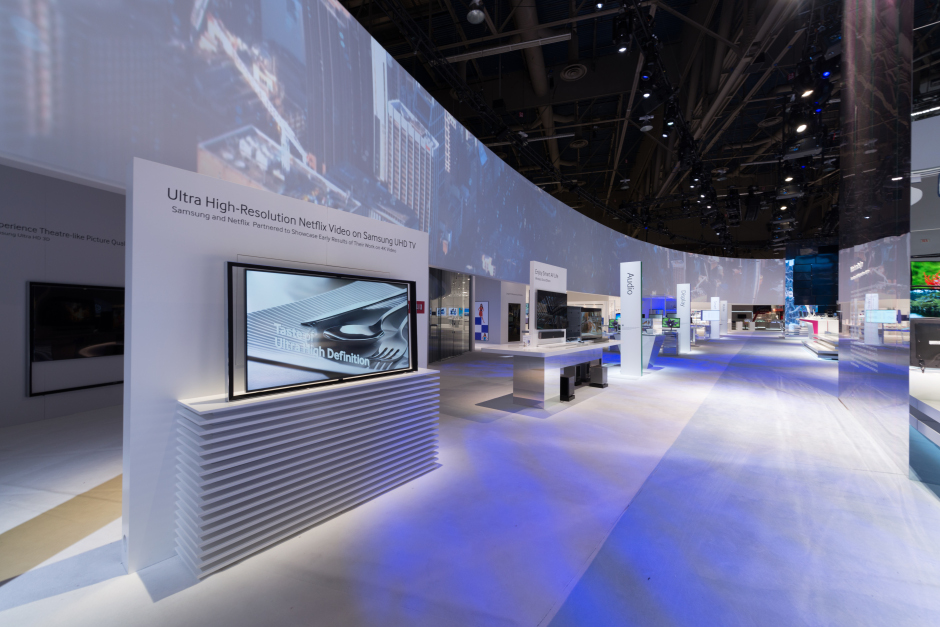 Inference
At present, the road seems quite rough for Bixby for a majority of reasons. Bixby 2.0 is trying to make its presence felt in an already competitive arena and that too with a restrictive feature set on-board. However, Samsung looks quite convinced regarding its functionality and the industry watchers are expected to witness an extensive conglomerate of devices at the event with Bixby functioning on the majority of them.