About Samsung Gear S2: During the highly talked about event in NYC, Samsung revealed its next smartwatch which is the Samsung Gear S2 for the first time. The official announcement for the same was done on August 31 a few days before the IFA officially started in the land of Berlin. The Samsung Gear S2 is all about being instinctual. Starting up with its design, it has a sleek design which also comes up in a wide variety of choice selection for different materials.
Samsung Gear S2 smartwatch provides a huge variety of its stylish bands and watch faces. It has well-equipped features from checking the current weather location of one's location or any other location to precisely tracking one's heart beats. From replying to texts to playing the songs on ones wish list it has a lot to offer. It's all with a turn of the rotating bezel, where every turn is a turn for the better. Taking care of one's health is much easier with Samsung Gear S2 with it S tracker one can track their heartbeat and also their daily water v caffeine intake and the timely reminder with motivational messages for taking care and exercising are the cherries on the cake.
Best Samsung Gear S2 apps
The Apps can be easily accessed through the Samsung's Gear S2's smartphone companion app. It allows one to search for their required app in the store and further organise them into best picks, categories or the most popular. Currently, the store has a few real big-name apps available in it. The launch apps like Nike+, Yelp, ESPN, Flipboard, Here Maps, Life and Lifesum are all present in the store for users to download.
The Best Samsung gear S2 apps to download :
Uber – Even though Uber had been late to be added to Samsung Gear S2, but now even it is accessible from our wrists with all we have to do is to download a companion app to our Samsung phone, as well as the Gear S2 app (and our own Android Uber app), but once all this is set upped and logged in, it's a slick and a nicely designed app. It also has a 'set pickup' screen with a miniature map which can be moved around or pinpointed at one's current location which is followed with a  list of Uber options (UberX, Pool etc) to scroll through with the rotating bezel to order the choice of car.

Uber app for Samsung Gear S2

Calorie Burner S2– It is just the perfect app if one wants to know how much it's going to take to burn off that food they had at lunch, this fitness app in the Samsung watch stores a collection of foods across 14 different categories of food items to let one know exactly how many calories they've consumed and how one should organise their work our plan to burn out the calories they had consumed.  We are expecting a much advanced blood pressure monitoring apps in the Latest version of the Samsung Gear S4.
Camera Gear– If someone wishes to shoot pictures or record video on their phone via the Gear S2, this is probably the best app to do it. The crisp, vibrant circular display can be turned into a viewer, it works with both front and rear-facing cameras and also supports a flash mode and has a self-timer mode to give one sufficient time to get into the shot.
Twitter Trends– With this social networking app one can get all their Twitter feeds sent directly to their watch face, below the date and time displayed so that they can know exactly when their status update got a retweet.
Notifications for Gear 2– This app notifies if somebody has sent them a message on Gmail, Line, WhatsApp, Kakao Talk, Viber, Google Hangouts, Telegram, Facebook Messenger, or any other social media and messaging platforms. It also offers the option of replying with pre-defined messages just by tapping on it. This is a great way to keep in touch when someone cannot whip out your smartphone and type in a response.
Pandora Online– Pandora Online is an app launched by a company that provides in-car security, and not the similarly named streaming music service.  The mobile app can help one monitor what's going on in their car even when the person is far away from his car.  Some of the other information one might get an access from their wrist includes fuel level, interior and exterior temperatures. It also uses the feature of GPS to tell where the car is located. One of the best features of Pandora Online is it can help you monitor more than one car.
Xenozu YouTube Player– Even though the Official youtube app is not available for Samsung Gear S2 smartwatch, but those who want to view videos on the smartwatch can do so through Xenozu's workaround. In this app, one can quickly jump to popular videos, different categories simply through the search tool. While watching a video, one can also turn the volume up or down or go forward or replay the video with the bezel. They might also double tap on the screen to pause or play a video.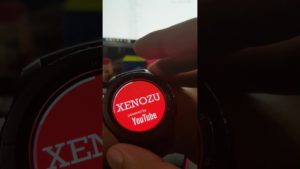 We will constantly update this post by including the latest apps from Samsung Gear S2. So, don't miss our best picks of Gear S2 Apps.! Also, in case if you looking for upgrade to Samsung Gear S4, you may need to wait for some time, we are still waiting to hear the update regarding the Gear S4 release date.! keep watch this space for the latest information.!