CES 2018 Highlights & Top Gadgets from CES 2018
CES 2018 brings forth a decent conglomerate of innovative gadgets and it would now be appropriate to take a closer look at the best possible revelations. Be it the path-breaking television sets or gadgets focusing on virtual reality, the Consumer Electronics Show, 2018 covers every possible aspect of technology; precisely for the global audience. Here are the latest highlights and news from CES and also the possible Top Gadgets from CES 2018.
Samsung Unveils 'The Wall'
Probably the most anticipated release of 2018, this 146-inch television from Samsung defies all odds and comes equipped with the MicroLED technology. MicroLED, as named by the company, is a type of modular display innovation that has the capability of creating gigantic screens and projections. Termed as 'The Wall', MicroLED technology from Samsung leverages the company's very own, Cinema Screen technology that is basically designed for providing a theatre-like experience. Moreover, this 146-inch television deploys modular technology where users can selectively add and remove corresponding modules; thereby modifying the real-estate of the concerned device. The best part about modular display innovation is that it can be used in any possible configuration, without impacting device performances. Lastly, the MicroLED innovation associated with The Wall leverages tiny LEDs for projecting the image which is scaled down for home use. CES 2018, therefore, brings forth a Jumbotron that's precisely crafted for personal usage.

HTC Vive Pro
At CES 2018, we could see HTC upping its VR game by introducing the Vive Pro. This newer device comes forth with an improved resolution and a host of tiny yet functional improvements over the predecessor. Users also get to experience the integrated headphones followed by the inclusion of a wireless adaptor. The latter allows users to roam across the virtual worlds sans a tethered connection.
Also read: What to expect from Samsung at CES 2018
Toyota Reveals the e-Palette

Another innovation that would attract eyeballs at CES 2018 would be Toyota's brand new, transportation platform. This innovation also involves the modular technology and currently comes in three basic sizes, depending upon the reconfigurable capability and flexibility of the partnered infotainment firms. This technology could really benefit the likes of Pizza Hut, Uber and Amazon; some of Toyota's reliable partners.
Hisense Launches the Laser TV
The exceptional Laser TV from Hisense comes forth as a rig that seamlessly combines a 100-inch display and the short-throw power projector from the company. Not just that, built-in speakers add to the long list of features followed by the inclusion of a Wireless subwoofer for further amplifying the acoustic experience.
Sony Stuns with the Massive XBR-X900F
At CES 2018, we see Sony unveiling the new XBR-X900F television series, based on the local dimming technology. The existing range includes TV sets starting at 49-inches and going all the way up to 85-inches. These televisions make use of the local dimming, LED backlight technology followed by Dolby Vision support and upcoming firmware upgrades. In addition to that, Sony also brings forth better video processing capabilities on these devices followed by the Precision clarity mode.
L'Oreabattery-free UV Sense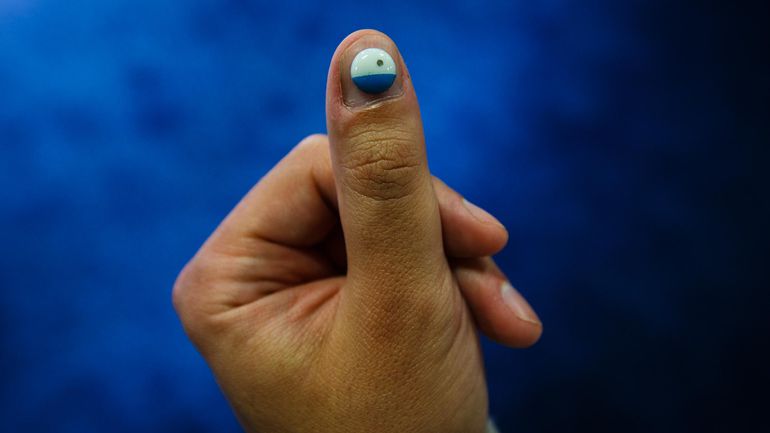 Here is a battery-free option from the makeup master for measuring the ultraviolet exposure. This wearable measures a mere 2mm in thickness and comes forth with a tiny sensor. The electronic sensor is compatible with multiple surfaces, including the likes of sunglasses and fingernails and gives out warnings regarding the sunlight exposure.
LG Display Goes Ahead with a Poster-Like OLED TV
The launch of LG Display's poster-like, 65-inch television is probably the best thing CES 2018 can witness. Here is a 4K OLED television that can be rolled up inside a tube, when not being used. The best part about using the same is the 21:9 aspect ratio that offers an excellent viewing experience. Apart from that, this television adds a higher frame rate, better voice control and improved processing options to the existing repertoire.
LG also has an 8K OLED TV to show for
While the 4K TVs are ruling the roost at CES 2018, LG shows up with a new yet powerful performer i.e. an 88-inch OLED television with 8K resolution. This behemoth offers better features as compared to LG's existing 4K lineup and the Full HD TVs doesn't even come close to the prowess and functionality.
Hyundai's Nexo SUV is a Show Stealer

CES 2018 also gets an energy-efficient SUV which leaves vapors as the only form of emission. This Hydrogen-Fuel powered SUV is equipped with the 120Kw e-Motor that is perfectly assisted by 3 700-bar tanks of hydrogen fuel. Powering the same as a battery is the 1.56kWh Li-Ion unit and one fill-up pulls across for a maximum of 350 miles.
Smart Glasses from Vuzix
With Google Glasses fading out in oblivion, it's time to put our hands together for the Blade; feature-packed smart glasses from Vuzix. This device comes forth with an embedded camera, touchpad and even a functional microphone. In addition to that, these smart glasses can also attend phone calls while putting Alexa's brain in-between.
Inference
It seems CES 2018 is living up to the hype with a massive collection of futuristic devices. However, with so much to discuss on, we have selectively segregated certain gadgets and technologies which can make an impression, throughout 2018.